New, "exciting" Motorola phone could be announced on June 9
14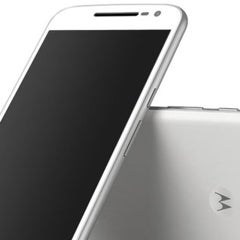 Earlier today, ZUK (a Lenovo subsidiary) announced the
Z2 Pro
, a high-end Android smartphone that features a Snapdragon 820 CPU and up to 6 GB of RAM. According to GizmoChina, while presenting the ZUK Z2 Pro, Lenovo CEO Yang Yuanqing also talked about an upcoming Motorola handset (as you may know, Lenovo bought Motorola Mobility back in 2014).
Reportedly, Yang Yuanqing confirmed that an "exciting" Motorola device will be unveiled on June 9. Unfortunately, the Lenovo exec didn't elaborate on the subject.
Recently, we heard about several Moto handsets that could be announced soon, including the
Moto X3
,
Moto G4
, and
Moto G4 Plus
. The Moto G4 showed up in various leaked images, and it seems that it has a fingerprint scanner on the front. However, we don't know if "exciting" is a word that could describe a new Moto G, since this will, most likely, be a mid-range handset at best. So we're thinking that Yang Yuanqing was talking about a new Moto X. Then again, a mid-range phone may be exciting if it offers lots of attractive features at a very low price.
It's been almost 6 months since Motorola last announced a new smartphone (the Droid Turbo 2), so the company certainly had time to work on new (and hopefully great) devices. We'll be here to let you know when we have more details about this.