Motorola Moto Z4 hands-on: Snapdragon 675 and killer price on Verizon
11
There was a time when Motorola's smartphones spurred excitement and anticipation among consumers, who often viewed them as being top contenders in the space. Over the course of the last several years, however, its flagship Moto Z line of smartphones have slowly become a distant memory when compared to the handful of everything else on the market. Just look at how its Moto X smartphones were initially the company's flagship devices, which was eventually replaced by the Moto Z line. If last year's move with the Moto Z3 was any indication, Lenovo seems to be shifting the strategy yet again!
Case in point, this year's offering with the Moto Z4. We all thought it was an odd gesture for last year's Moto Z3 to stick with the prior year's Qualcomm Snapdragon 835 chipset – whereas every other flagship at the time was opting to leverage the newer Snapdragon 845. For this year's so-called flagship, it appears that Lenovo is doing something even more surprising, seeing that the Moto Z4 is utilizing the Snapdragon 675 SoC, placing it in the same crosshairs as the recent Google Pixel 3a. There's even more evidence of that reality when you finally learn its price point, which isn't exactly flagship caliber. Knowing all of that, it's going to be intriguing to see how the Moto Z4 will be perceived by savvy consumers.
Killer price, if you're a new Verizon customer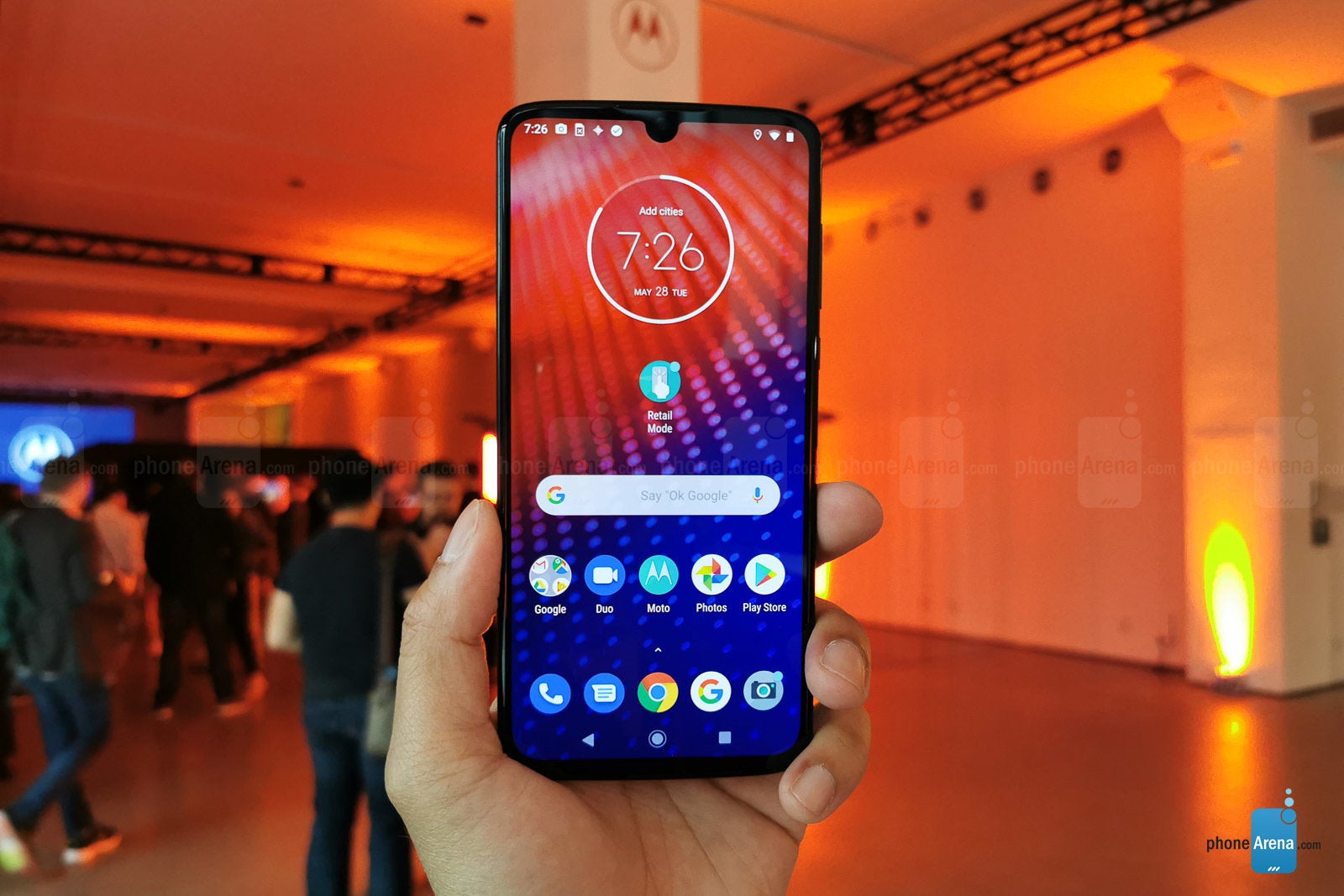 What's so appealing about the Moto Z4, even before we get into the nitty gritty of the specs and features, is that it's undercutting a lot of phones in the price department. However, there's a catch – you need to be a brand-new Verizon customer to get the best deal on the phone! By itself, the phone's $500 is still noteworthy, but when you're coming after Google's Pixel 3a line of phones, you're going to need to do better than that. On top of that, the OnePlus 7 Pro here in the US is an irresistible offering as a true flagship contender at $670.
Where the Moto Z4 really garners attention is how new Verizon subscribers receive a hefty discount on the phone. We're talking about paying only $10 per month for 24 months, which amounts to an unbelievable $240 cost for the smartphone! That's a pretty serious statement, especially when the Google Pixel 3a costs $399 – or the Pixel 3a XL at $479. While both are no doubt aggressive in the savings, the Moto Z4 is definitely more desirable if you're in a pinch. But of course, we can't stress enough that this special deal only applies to new activations!
We're smitten over the price, naturally, but adding to the allure is the features that are in tow for this device.
A more appreciable design upgrade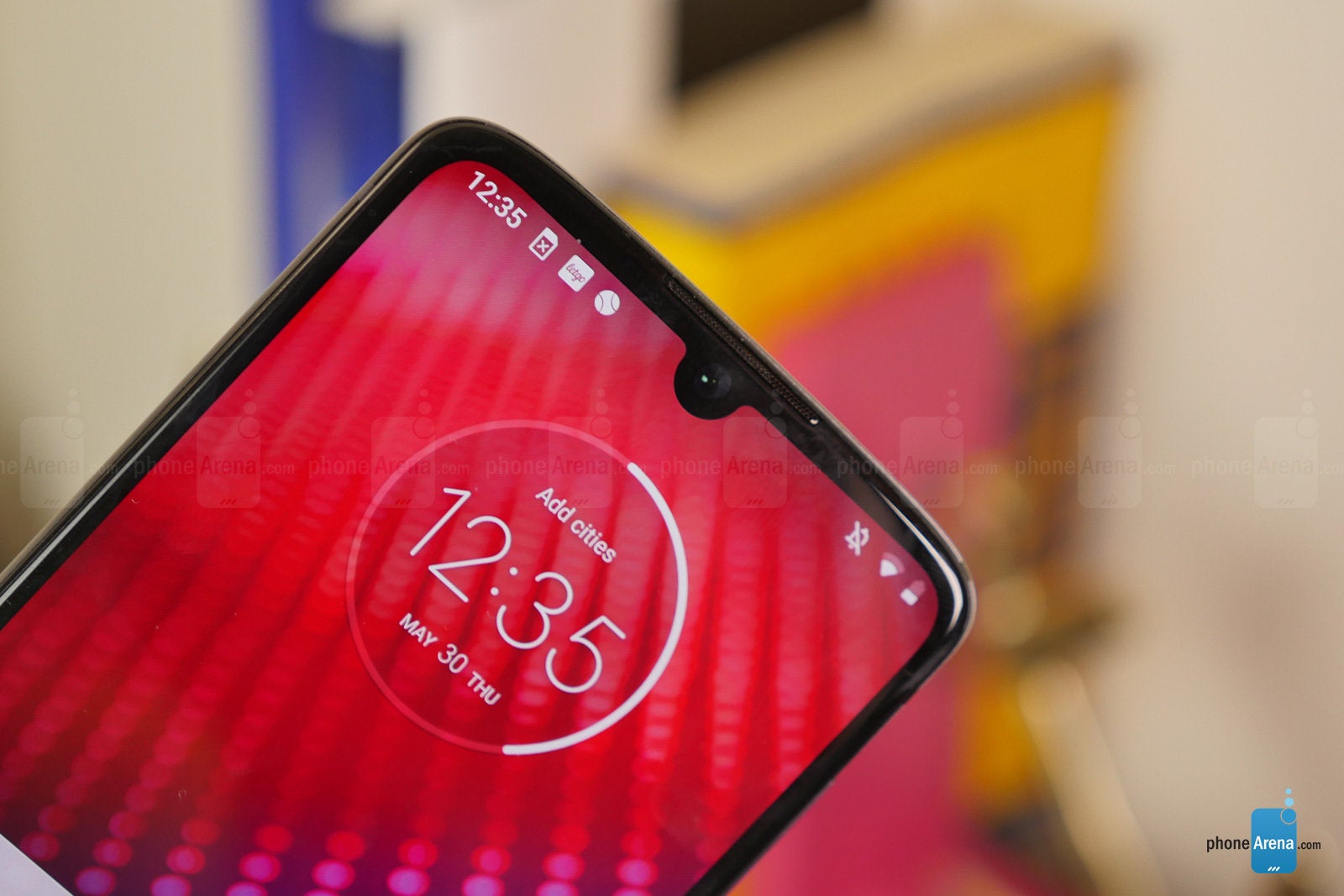 Following the guidelines that make it Moto Mod compatible, the overall design of the Moto Z4 doesn't deviate from what we've seen in the Moto Z line. It's still incredibly constructed and has all the trimmings we've come to expect, featuring an all-metal body that's lightweight and svelte. Moreover, it also features a water repellent coating that'll protect it from minor splashes, but it's not meant to be submerged. We've seen this design before because it adheres to those standards, so it's not terribly fresh or original. Then again, being able to leverage a slew of Moto Mods can be appealing to some people. Even more notable is the fact that it's 5G capable as well, much like its predecessor with last year's Moto Z3! You'll have to purchase the 5G Moto Mod, which can be purchased at the discount price of $199.99 through Verizon ($349.99 MSRP).
From afar, it looks exactly like its predecessor, but up close and personal tells a different change that's far more appreciable. For starters, there's 3.5mm headphone jack on board to offer users the convenience of using their favorite wired headphones. Additionally, the 6.4-inch 1080 x 2340 OLED display around the front follows the trendy all-screen look with minimal bezels around it. It doesn't look like it's trying to differentiate itself from the pack in this area, opting to simply go with a small 'micro-notch' that tucks away the handset's front-facing camera. Looking closer, and you'll also notice that it packs on an in-screen fingerprint sensor! Factoring its price and all, this addition is definitely a surprise – but nothing terribly special among flagships at this point.
So yeah, the design of the Moto Z4 may not initially look any different from the Z3, but these small changes and additions definitely make it appreciable – more so for a device that's classified more as a mid-range offering!
Reputable cameras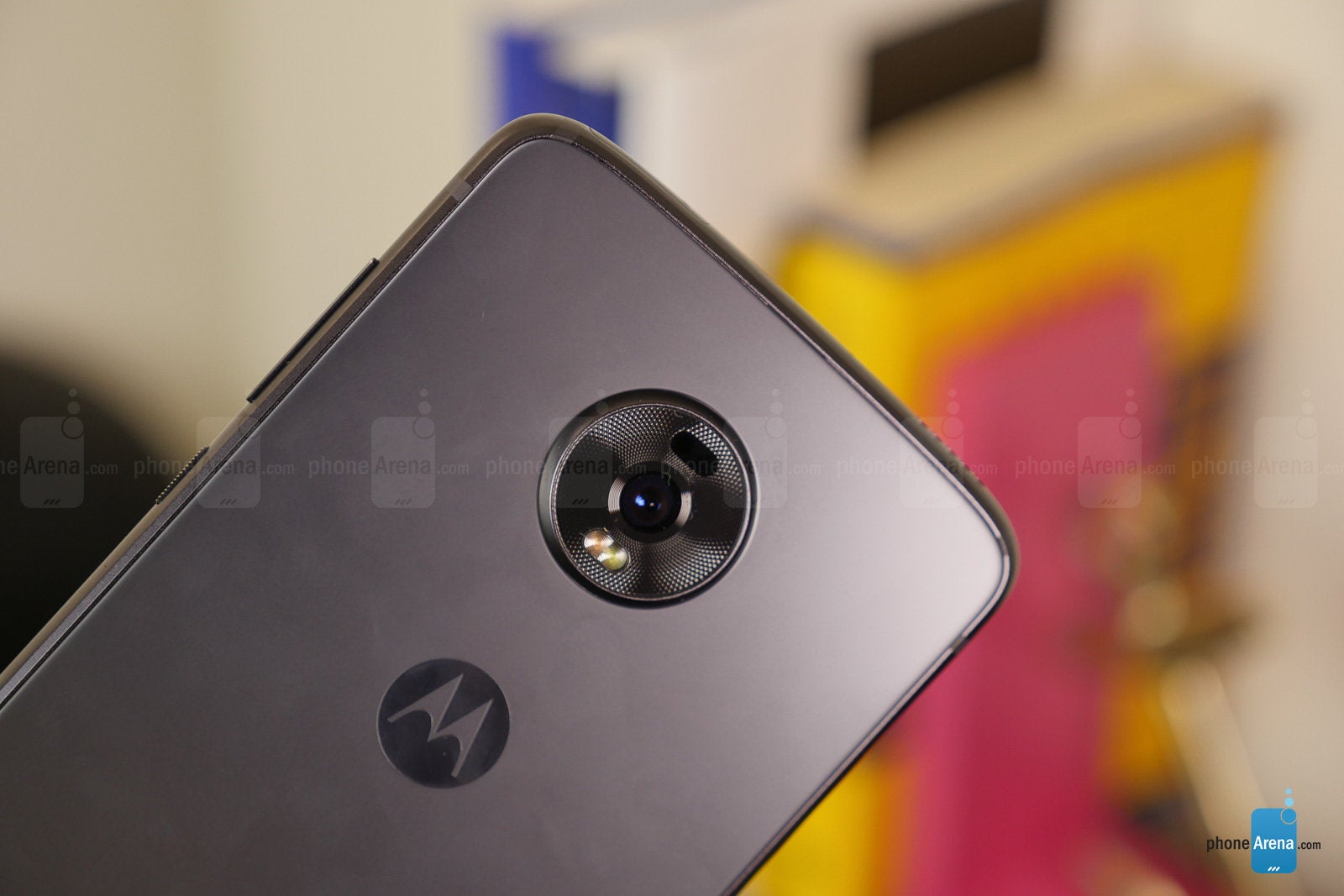 Another notable thing about the Moto Z4 are the cameras it's carrying aboard, a pixel crushing 48-megapixel camera with an f/1.7 aperture, 1.66um sized pixels, PDAF, optical image stabilization, and dual-LED flash. This new camera also implements the largest sized sensor that the company has put into its phones, and when combined with its advanced Quad Pixel technology, should deliver exceptional results under low light. Even though we would've loved to see a dual-camera implementation, which was found with the Moto Z3, Google's Pixel smartphones have shown us that single cameras are just as capable with the help of AI – something that the Moto Z4 also leverages to enhance its performance and features.
The magic of AI still grants the Moto Z4 all the shooting modes we see in dual-camera packing smartphones, like portrait effects that blur out backgrounds and keep faces clear and in focus, spot coloring, and cinemagraphs. And to compete against some of the more noteworthy camera phones of late, it even features its own 'Night Vision' mode that brightens up photos under low light situations. We did briefly check this out at Lenovo's announcement event, and just like all other night modes, it does take just a little bit more time to capture the shot. On the phone's display, the photos look good, but only a side-by-side comparison against another phone will indicate its performance. Lenovo isn't wrong to go with a single camera for its so-called flagship, but we're now expecting performance that could more or less match that of the Pixel 3a.
Around the front, the Moto Z4 is accompanied with a 25MP selfie camera, which is obviously one of the higher counts we've seen in a dedicated front-facing camera. With the aid of AI, naturally, it's able to also offer portrait mode effects – as well as automatically taking a photo when it detects a smile in the scene. We shot off a few under low light, but from what we sampled, they didn't look all that impressive. Even those taken under better lighting didn't seem any better than what other flagships we tested out. But again, we'll pass judgment when we're able to preview the shots on a computer against other phones.
A flagship running a Snapdragon 675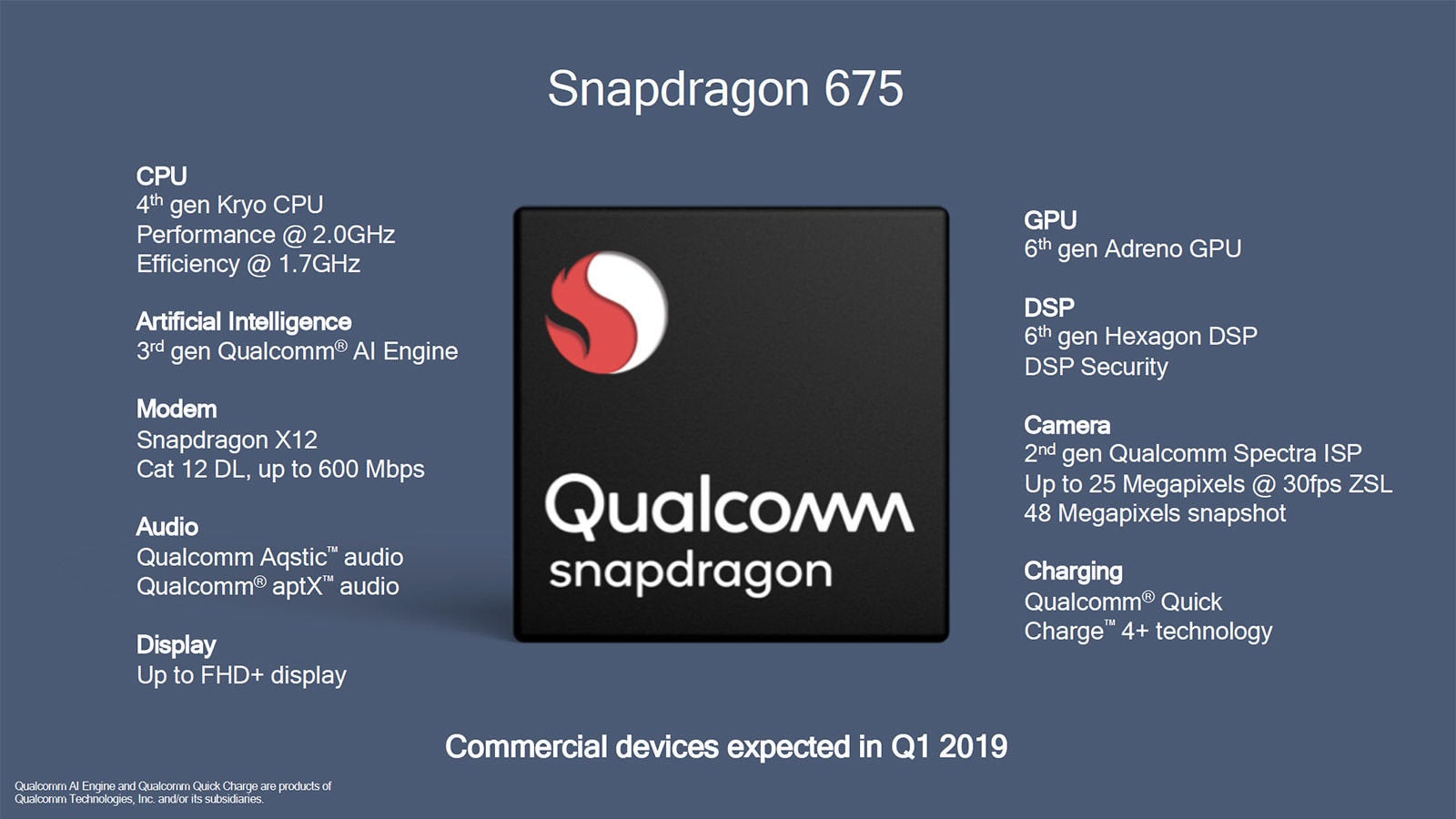 The oddest part about the Moto Z4 is that instead of using the latest chipset from Qualcomm, the Snapdragon 855, to place it in the same caliber as other flagship phones out right now, Lenovo has chosen to endow it with the Snapdragon 675. On one hand, it may have been somewhat logical to pack it with last year's Snapdragon 845, much like what the Moto Z3 did by going with the previous year's chipset. However, the decision of going with the Snapdragon 675 definitely plays a key role in lowering its price.
And honestly, we're not going to be too critical because in our short time checking it out, the phone manages to deliver responsive actions. Coupled with 4GB of RAM, too, the Moto Z4 moves swiftly navigating around the interface, which is a mostly stock Android 9 Pie experience with some of the typical Moto experiences we've come to appreciate through the years. They include things like Moto Display that breathes usual information on-screen while the phone isn't being used, or all the Moto Actions that allow us to quickly launch the camera or turn on the flash by twisting and moving the phone in a chopping motion.
It's really interesting that the Moto Z4 isn't leveraging a real flagship caliber chipset, but we suppose that Lenovo's intention is clear – broader appeal with consumers!
Target set on the Pixel 3a
Factoring in everything that Lenovo has with this year's Moto Z4, there's no hiding the fact that it's going to compete against the Pixel 3a. If you're not a new Verizon subscriber, you're still going to shell out $500 to pick it up – albeit, it'll come bundled with the Moto 360 Moto Mod when it goes on sale starting June 6th. At that price point, it makes for a tougher sell, even though it's packed with a few extra goodies that you won't find in the Pixel 3a series. We're talking about an in-screen fingerprint sensor, splash resistant construction, an all-screen front, expandable storage, 5G upgradeability, and all of those Moto Mods that the phone has access to.
If the starting price were a bit lower, it no doubt would turn more heads, but that's reserved for those new Verizon customers who can get the Moto Z4 at the discount price of $240. That's an incredible value given that it's cheaper than the Pixel 3a and 3a XL! But ultimately, it'll need to perform similarly to what the Pixel 3a smartphones have shown us already. It'll be only a matter of time before we know exactly how it stacks up, so keep an eye out on our review very soon!