Motorola Moto X 'got wood' marketing fail: company silently removes all sex jokes
22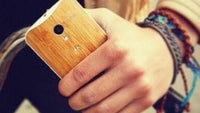 Motorola has become a different company under Google and the newly announced Moto X is the first handset that truly shows this transformation. The device is met with mixed reactions, but it is obviously hugely important for Motorola and its parent company Google as it is said to have allocated a
whopping $500 million to market it
.
That marketing effort might have started on the wrong foot, though, as initial ads for the Moto X were filled with sexual innuendo. From Motorola's
'Yep. We've got wood.'
tweet (we really hope there's no need to explain this, is there?) to a penis joke and a 'that's what she said' ad, people just started noticing.
Motorola's weird marketing decision to go with sex jokes quickly started backfiring and now the company has decided to quietly erase all those obviously inappropriate joke from the official marketing materials for the phone.
Take a look at what Motorola changed quickly and silently.
source:
Business Insider