Motorola Moto X (2015) to get the Snapdragon 810 processor instead of the 808
76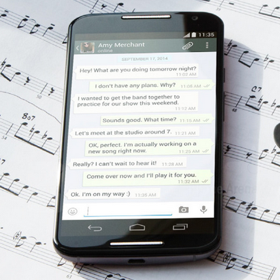 There have been plenty of leaks pertaining to the Moto X (2015), particularly over the past couple of weeks. In early May, we were treated to a full list of the upcoming handset's apparent specs, including a 5.2-inch 1440 x 2560 display, 4 GB of RAM and a 16 MP Clear Pixel camera. The same leak also pointed to a Snapdragon 808 processor, but more recent insight suggests that Motorola could instead opt for the Snapdragon 810.
Despite the supposed
overheating issue
with the 810, which seems to be
something of nothing
in all honesty, the SoC powers a number of top-end devices, including
HTC's flagship One M9
. It has its advantages over the
Snapdragon 808
, including support for higher display resolutions and a more powerful GPU. The 808, bear in mind, is still a beast -- one that LG considered strong enough to bundle with the
G4
-- but the marginal performance bump offered by the 810 will surely be viewed favorably upon by Moto X fans not caught up in the overheating hype.
Aside from utilizing the
DROID Turbo
's quad-HD display, which offers a mind-blowing 565 pixels per-inch, the Moto X (2015) is likely to arrive in 32 and 64 GB capacities. The main, 16-megapixel snapper will probably be accompanied by a 5-megapixel front shooter, and if these reported specs are true, the third-gen Moto X will need every last droplet of the 3280 mAh battery said to be in tow.
The Moto X (2015) will be available around August / September as per the
earlier word
of Motorola's president Rick Osterloh, so we've only a couple of months to wait and see exactly what the Lenovo-owned firm has in store.
Let us know in the comments whether you'd prefer to see the Snapdragon 810 or the 808 powering the next Moto X.