Moto X (2015) should be released around August / September, suggests Motorola President
14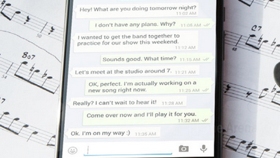 Believe it or not, the second-generation
Moto X
(pictured) is now six months old, and a new model should be released sometime later this year. But when exactly? Well, we don't know exactly when, but it looks like it won't happen in the first half of the year (in case anyone was expecting this).
Rick Osterloh, Motorola's President, today confirmed that the company's trying "to stay on a roughly annual cycle for all of our products, including Moto X." Since the previous Moto X models were introduced in August and September, respectively, that's when we should expect to see the third-gen Moto X.
Last month,
Motorola and Qualcomm confirmed
that a new Moto flagship smartphone powered by a Snapdragon 810 processor would be introduced this year. Most likely, this will be the next-gen Moto X (unless things somehow take a surprising turn). If a recent rumor is to be believed, the new Moto X could be "
smarter than any other smartphone
", though for now we don't know what that might mean.
Just like the current Moto X, the upcoming Motorola flagship smartphone should be customizable via Moto Maker, running near stock Android (probably the latest version that will be available at the time of its launch). Well, we're looking forward to seeing what Motorola can do with its next flagship.

source:
Rick Osterloh / Twitter