Motorola Moto G (2015) hands-on
11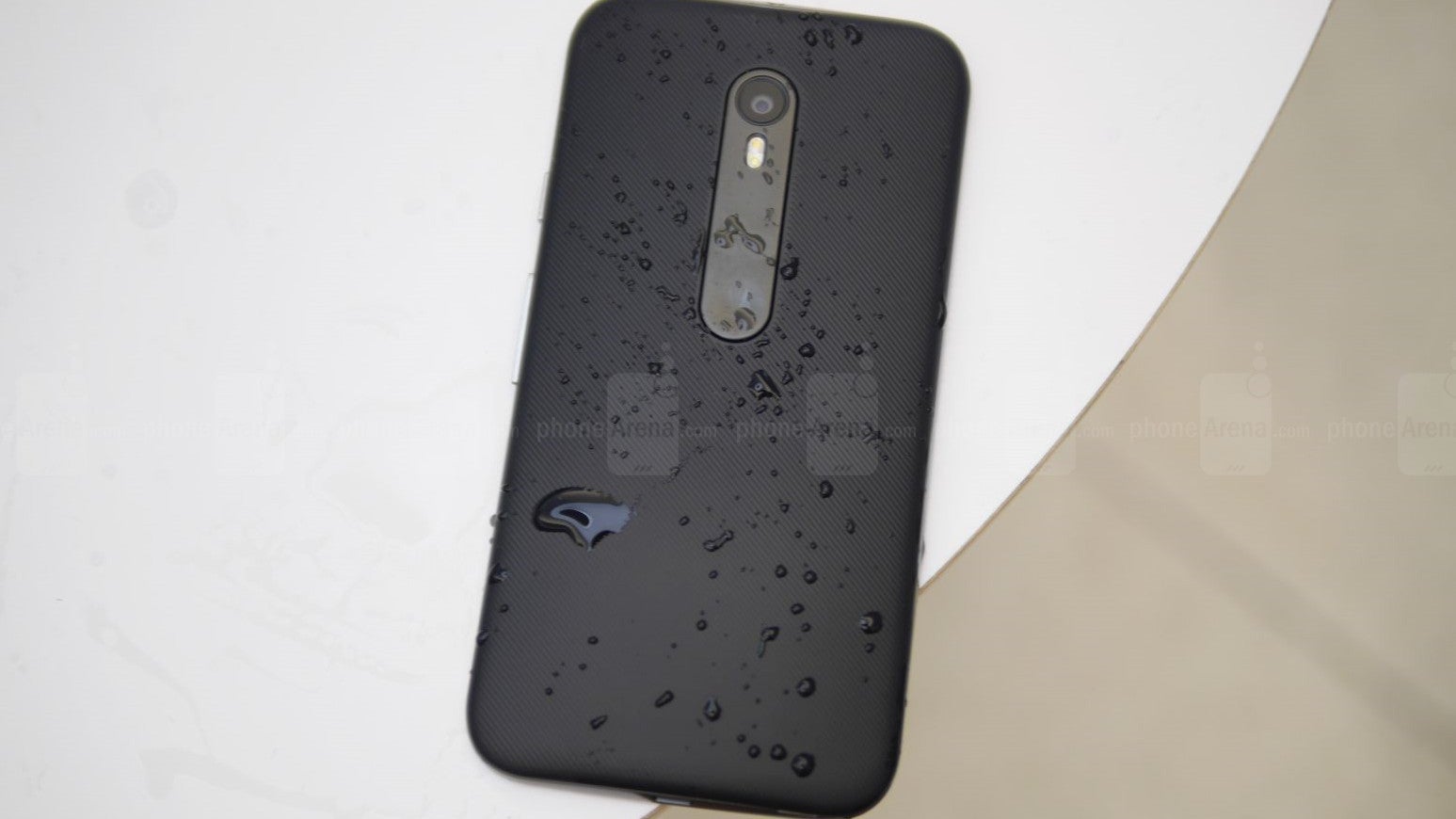 Boy what a year it's been for the entry to mid-range section of the market, as the arrival of several notable handsets birthed a new segment we've come to see huge focus amongst companies of late. Smartphones like the Microsoft Lumia 640 XL, Alcatel Onetouch Idol 3, and Asus Zenfone 2 proved to us that phones priced around the $200 to $300 range can be as fruitful as those in the high-end range, but we've forgotten that Motorola ventured into this space a while ago with the original Moto G. With the announcement of its third-generation model, the new Moto G continues to strive for that balance between value and performance.
Design
This year's Moto G receives a subtle change with its design, but it's still largely in part faithful to the design principles of the series – so it's humbly constructed without compromising on the build quality. Yes, it's still constructed mostly out of plastic, but the notable differences to its design include the metal trim bezel and the rearrangement of the camera's section. While it's certainly similar, it's worth noting that the new Moto G is now finally treated to Moto Maker – giving buyers the chance to customize its design even more.
Best of all, the phone is now IPX7 certified, ensuring that the phone is water resistant! That's a wonderful treat, especially for an entry-level smartphone, since it's a feature that is largely reserved for better spec'd phones.
Display
For what it's worth, the 5-inch 720 x 1280 display is effective enough for basic purposes, but it's hardly the eye-catching thing with its subdued tones. Even though Motorola didn't specify at its announcement as to what kind of display technology it's using, it's evidently clear by looking at it that we're dealing with an LCD panel of some sorts here. There's good vibrancy when it's jacked up to its brightest setting, but distortion is visible at wide angles – causing colors to come out washed out.
Interface
In true fashion, we're given a mostly stock Android 5.1.1 Lollipop experience that's complemented by Motorola's useful enhancements – such as Moto Voice, Moto Actions, and Moto Display. Purists will naturally be pleased by the handset's experience, since it's simple and straightforward, but we can also expect that it's something that receive major software updates relatively faster than most other phones with highly customized experiences.
Processor and Memory
Behind the scenes, the new Moto G is powered by a quad-core Qualcomm Snapdragon 410 processor, which interestingly enough, catapults the series into the 64-bit architecture era for the very first time. In addition, it's also the first in the series to be complemented with 2GB of RAM – albeit, the base model is outfitted with 1GB of RAM. Just basing it from our short time checking out the phone, this particular chipset is more than effective for benign tasks, but we're curious to find out how it does against tasks that are considerably more taxing.
Available in either 8GB or 16GB of storage, Motorola is nice enough to include a microSD card slot to give owners some flexibility.
Camera
Paired with a rear 13-megapixel camera and a 5-megapixel front-facing one, it's a pleasant upgrade to last year's 8-megapixel rear and 2-megapixel cameras. While we're hopeful that its quality is improved in the process as well, it's been graced with a dual-toned LED flash and the same quick flick wrist gesture found in the Moto X to quickly launch the camera at any time.
Expectations
Starting at only $180 for the model with 8GB of internal storage and 1GB of RAM, the third-generation Moto G already strikes a chord with its value. If that's not enough for you, then you can pick up the model with 16GB of internal storage and 2GB of RAM for a mere $220. Either way, it's undercutting the competition in several ways, seeing that some of the noteworthy mid-range 'premium' phones we've seen launched in the last several months have been priced between $200 to $300. As much as we'd love to proclaim the third-gen Moto G to be a standout hit already, it'll hinge mainly on its overall performance to give its low-cost some meaningful value.