Motorola Moto 360 receives timely update
19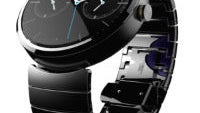 The Motorola Moto 360 smartwatch is receiving an OTA update, which is getting pushed out today with Android Wear 4.4.2W coming its way. The changelist includes the addition of
Smart Battery Saving
. This feature automatically turns off ambient lighting when the battery life of the watch drops to 15%. This way, you don't have to keep checking the battery life remaining as the Moto 360 will handle that chore for you automatically.
The update also results in your Moto 360 synchronizing with your smartphone more often, in order to make sure that the wearable is showing the correct time. And for those who want to use their Moto 360 as purely a nice looking timepiece, you can now swipe down from a notification without dismissing it, to see your full watch face.
Following the installation of the update, the smartwatch will adjust to the light of the room while charging the battery. This way, the watch doesn't become an annoying light in a dark room when someone is trying to sleep. The update is also preparing the watch for future Bluetooth accessories that will pair with the device. Lastly, the usually extermination process is in place as bugs are killed dead.
The update requires an internet connection for your Moto 360, and at least 80% battery life. Because it is being sent out on a staggered basis, it might take a few days before you receive the notification that the update has arrived. So if your Moto 360 doesn't receive Android Wear 4.4.2W today or tomorrow, no need to fall on your sword. Be patient and it will arrive soon.
source:
Motorola
via
DailyMobile
Recommended Stories