Motorola Mobility to become its own company starting January 4th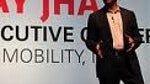 The 4th is Independence Day. No, not July 4th but January 4th when Motorola Mobility becomes an independent company with its own common stock, run by CEO Sanjay Jha. While Mobility will produce cell phones and all of the accessories and products that go with that, the set-top box and cable infrastructure business will belong to Motorola Solutions.
Owners of the current Motorola common stock no later than December 21st will receive 1 share of Mobility for each 8 shares of Motorola currently owned. The remainder of the company will perform a 1 for 7 reverse split. This means that each share of Motorola will be replaced by one share of MMI (the new symbol for Mobility) and 1 share (after the reverse split) of MSI (the new symbol for Solutions). The new shares will be distributed before the opening bell on Tuesday, January 4th 2011.
With Motorola Mobility becoming its own company, we could see faster changes in phone development as the firm will be able to react to changes in the marketplace faster without having to get every minute change signed off on by 50 vice presidents. Motorola had
planned this split
prior to the turnaround that the company pulled off last year with the launch of the Motorola DROID.
Now that the Schaumburg based firm is once again firmly sitting among the top cell phone manufacturers in the industry, 2011 will be an important year for Motorola as the company tries to prove that it is not a one-hit wonder with the DROID, something it failed to do after the success of the RAZR.
source: Motorola via
Engadget
Recommended Stories