Motorola Droid Xtreme MB810 caught doing its thing in Verizon's system
14

Who doesn't know the almighty DROID? Who has not heard of it?! Google owes a great deal of Android's success to Motorola and its DROID. A couple weeks ago we heard that the manufacturer is
in the works of a new Android-powered handset
for Big Red, called Motorola Xtreme, ready to do something that the
DEVOUR
couldn't - repeat the DROID's success.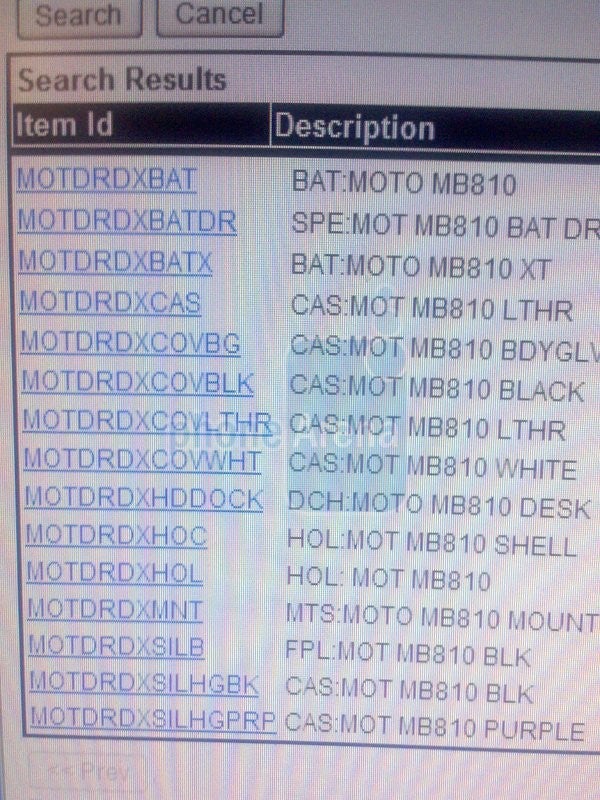 Motorola Droid Xtreme doing its thing in Verizon's system
Now one of our proud tipsters has let us know that the Motorola Xtreme has surfaced in Verizon's inventory system, and it looks like the phone will be dubbed Motorola Droid Xtreme MB810. No more info is available at the moment, but let's spend a minute here to discuss the name of the handset. Some mixed feelings were expressed about the Xtreme's name
in our previous news
. So what do you think of it now? Is the Droid Xtreme making things better for you, or it's even worse? At least we can hope this would be a handset that would take Android to the extreme (sort of like the HTC EVO 4G). Then we'll be able to stomach the name.
Thanks go to Striker!