Motorola DVX, a poor man's Moto X, to come with at least 4 backplate color options
20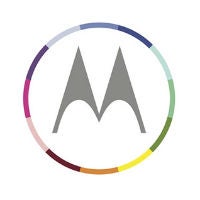 We've know about Motorola's plan torelease a cheaper version of its customizable Moto X for emergingand prepaid markets for a while now. Lately, indicationsthat the launch of the devices will take place soon are many andcoming from each and every direction. For example, we already havesomeindication of the price that we can expect the Motorola DVX tocost off-contract, and we even know that RepublicWireless will be offering it as soon as October.
The Motorola DVX, while bearing avisual resemblance to the Moto X, differs from it in more regards thanjust price. For starters, the design is similar, but also slightlydifferent, in the sense that it's flatter (and cheaper-looking) and features somere-arrangements. Moreover, while the Moto X can easily be crowned asthe current champion of customization, the lower-cost Motorola DVXwill likely not feature the same berth of customization options, withone exception – interchangeablebackplates. Until now we've only seen two color options for those– pink and green – but this has changed today. A new snap,showing a black and a white option, has been posted on the Weibo(China's Twitter-equivalent) profile of the same Motorola enthusiast that leaked the initial two plates.
Interchangeable backplates are,obviously, nothing innovative or new, though it's nice to see thatMotorola is looking into ways to differentiate itself, and so what ifit's taking a page from phone's history.
source: Weibo