Motorola DROID XOOM to access Verizon's 4G network via a separate modem
5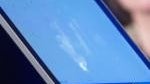 Some additional info popped up to clarify the 4G connectivity situation with the
Motorola DROID Xoom tablet
. The access to
Verizon's LTE network
won't be built-in, as we already knew, but rather there will be an option to insert a separate 4G modem into a PCI Express slot that will be on the tablet. How much will it cost, is still unknown, but if you are willing to splurge $50/$80 for 5GB/10GB monthly traffic, the cost of retrofitting it with the modem probably won't be a deterrent anyway.
For a sneak peak at what this PCIe might look like, have a look at the video after the source, where Verizon's LTE network is accessed from a prototype Tegra 2 tablet via the said PCI Express slot - the modem is shown at about 5:13 into the video.
We'd say it is as good a solution as any, since hardwiring the LTE chips inside the tablet would have made it more expensive, and there are many people who don't have coverage from Verizon's 4G network, or are not planning to use it at these prices yet. Rumor has it that Motorola DROID Xoom commercials will be aired at the Super Bowl February 6th, and the tablet itself might go on sale on February 14th, when Google's Eric Schmidt is giving a keynote speech at the start of the Mobile World Congress in Barcelona.
We will be there, so stay tuned for live updates from the presentations.
source:
AndroidandMe