Motorola names its tablet the Motorola DROID XOOM
10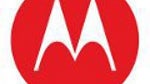 According to a source over at Droid-Life, Motorola has finally named that sweet looking tablet that Andy Rubin
carried with him
into the D: Dive into Mobile conference a few weeks ago. It turns out the device would not be called Stingray, Everest, but rather - the DROID XOOM. The tablet, loaded with Honeycomb (a little bee told us), features a dual-core processor under the hood. The front and rear cameras are 2MP and 5MP respectively and the DROID XOOM will come with 32GB of storage pre-loaded with a microSD slot on board to add more. The bad news is that the tablet will not offer 4G LTE service.
Of course, all of this will still have to be confirmed by Motorola at the CES next week. And that is where we will learn the other minute details such as price, launch date and carrier availability.
Don't forget that we will be at the CES and MWC shows in January and February respectively, providing you with hands-on reports about all of the phones and tablets that you're dying to find out about!
Thanks Thump3rDX17!
source:
DroidLife