Motorola DROID BIONIC and XOOM 4G spotted on Verizon's accessories site
6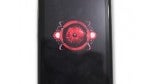 The path that the
Motorola DROID BIONIC
has taken over the past 7 months as been an interesting one. When
we first saw
it at CES back in January, it was under the code-name "Etna" and was expected to be out in the Spring. But that didn't happen, as "Etna"
was sacked
due to some hardware issues, and "Targa" took its place as the (newer) DROID BIONIC with an expected Summer release.
But as Summer is drawing to a close, we've been hearing from more sources that the
target release is scheduled
for
September 8th
, though it could always be pushed back if there are any last-minute problems that come to the surface. Furthermore, the
Motorola XOOM
tablet with the 4G LTE radio built-in is also
expected to be released in September
, around the same time as the
4G upgrade
for existing XOOM owners.
It now appears that we are in fact getting closer to both being released, as
Verizon's own accessories site now has the place-holders
for both the Motorola DROID BIONIC and XOOM 4G LTE. Verizon is known to do this before a product is released, though the pages currently do not list any accessories for either device. We hope that there are no more delays, and that the DROID BIONIC and XOOM 4G LTE are released soon.
source: Verizon Wireless (
DROID BIONIC
), (
Motorola XOOM 4G LTE
)