Motorola XOOM finally getting LTE upgrade... in September
10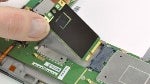 The saga may almost be over for Motorola XOOM users waiting to upgrade their tablets to LTE. Originally, word had the upgrade process starting in the summer, and last month there were even
e-mails sent out accidentally
telling users about the upgrade process starting. And, a couple weeks ago, we saw what appeared to be a XOOM with built-in LTE
pass through the FCC
, but still no word about the upgrade process. Now, it looks like the process will begin in September.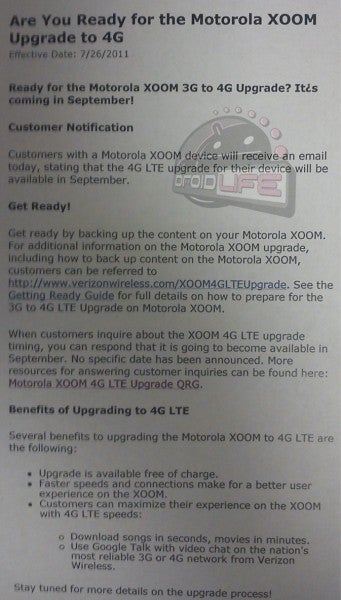 Droid Life has come across a leaked Verizon memo which states that starting today XOOM users should receive an e-mail regarding the upgrades, which will begin in September, although no specific date is given. As always, the upgrade process will be free, and will require that users send in their XOOMs for the upgrade. Unfortunately, the memo also doesn't mention if Verizon & Motorola have figured out a way to shorten the
reported 6 day turnover required
to install the LTE radios.
We'll let you know if any more info comes through. Sound off in the comments if you got the e-mail about the upgrade!