Motorola downgrades its Android update schedule across all smartphones
15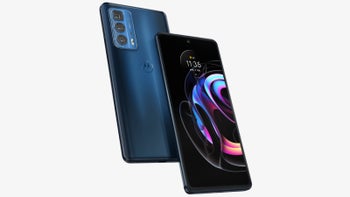 UPDATE
: It looks like Motorola made another blunder. After telling
AndroidAuthority
that the Edge 20 series won't be getting more than one Android upgrade, Motorola backtraked on its initial statement. As per
9to5Google's report
, Motorola said that the official who offered the statement was wrong and that the Motorola Edge 20 series will receive two years of bi-monthly security updates and at least two major Android updates. The company also sent 9to5Google the statement below:
Motorola edge 20 pro, edge 20 and edge 20 lite will receive at least 2 major android OS upgrades and 2 years of bi-monthly security updates. These devices are protected by ThinkShield for mobile, which offers additional security protection. Essential features can also be updated via the PlayStore, which allows us to provide key updates more often. Users can expect ongoing support for software features like new My UX experiences, new camera features and new Ready For experiences, dependent on hardware compatibility.
Original
:
Motorola
will no longer offer customers who purchase its smartphones more than one Android OS update unless the devices prove to be unusually popular. It's a policy the US company wanted to enforce last year after it released the
Edge series
but had to backtrack on its decision after fans backlash.
Unfortunately, Motorola confirmed to
AndroidAuthority
that the
Edge 20 series
will not receive more than one Android upgrade and two years of security updates. Judging from the company's statement, it looks like the same update policy will apply to all Motorola smartphones going forward.
Each device has its own merit in terms of where it needs to be updated and how many updates it does get. We do commit on the one OS update, and obviously we continue to review that. If we do find that the device has a longer life cycle in the market, we'll obviously review to see whether it needs more OS upgrades.
In other words, Motorola's decision is based on the fact that customers are changing their smartphones too fast to warrant more than one major Android upgrade. The good news is the US company is willing to assess each phone and decide whether or not it's worth releasing more than one Android OS updates based on its market popularity.
Even if Motorola is correct regarding the life cycle of its smartphones, this remains a rather strange move considering Google recommends a minimum of two years of Android upgrades.
Recommended Stories