Motorola ATRIX HD to ship with locked bootloader "to meet requirements"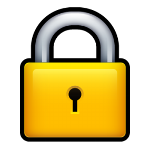 Just yesterday,
Samsung and Verizon introduced the "Developer Edition" of the Samsung Galaxy S III
that comes with the bootloader unlocked. Whether this was planned, or a hasty response to an angry mob of Verizon customers is unclear. On Wednesday, Motorola sent out a tweet to say that its new Motorola ATRIX HD
will launch July 15th with a locked bootloader
. But these days, it seems important to let the consumer know who is making the call and in the tweet, Motorola says the bootloader will be locked "to meet requirements," which of course hints that it was AT&T's decision to do this.
Rootzwiki had already come up with a solution
. So if you're the type that likes to hack and mod, and the Motorola ATRIX HD has struck your fancy, it shouldn't stop you from buying the device if that is what you want. Besides, you never know if a special "Developer Edition" of the Motorola ATRIX HD will be announced. Motorola sent a follow-up tweet that says, "
our goal is still to provide a way to unlock the bootloaders on our devices to those who wish to do so, more details to come
." Sure sounds like Motorola and AT&T are about to
issue a "Developer Edition" of their own
.
Samsung and Verizon might have hit on something with their special version of the Galaxy S III. After all, the phone is sold unsubsidized at full price, the warranty can be voided and hackers can't complain about the bootloader being locked down. It's almost a perfect storm for the carriers.
source: MotorolaMobility (
1
), (
2
) via
AndroidPolice
,
TheVerge