Moto G8 Plus hands-on: Mid-range excellence with identity crisis
1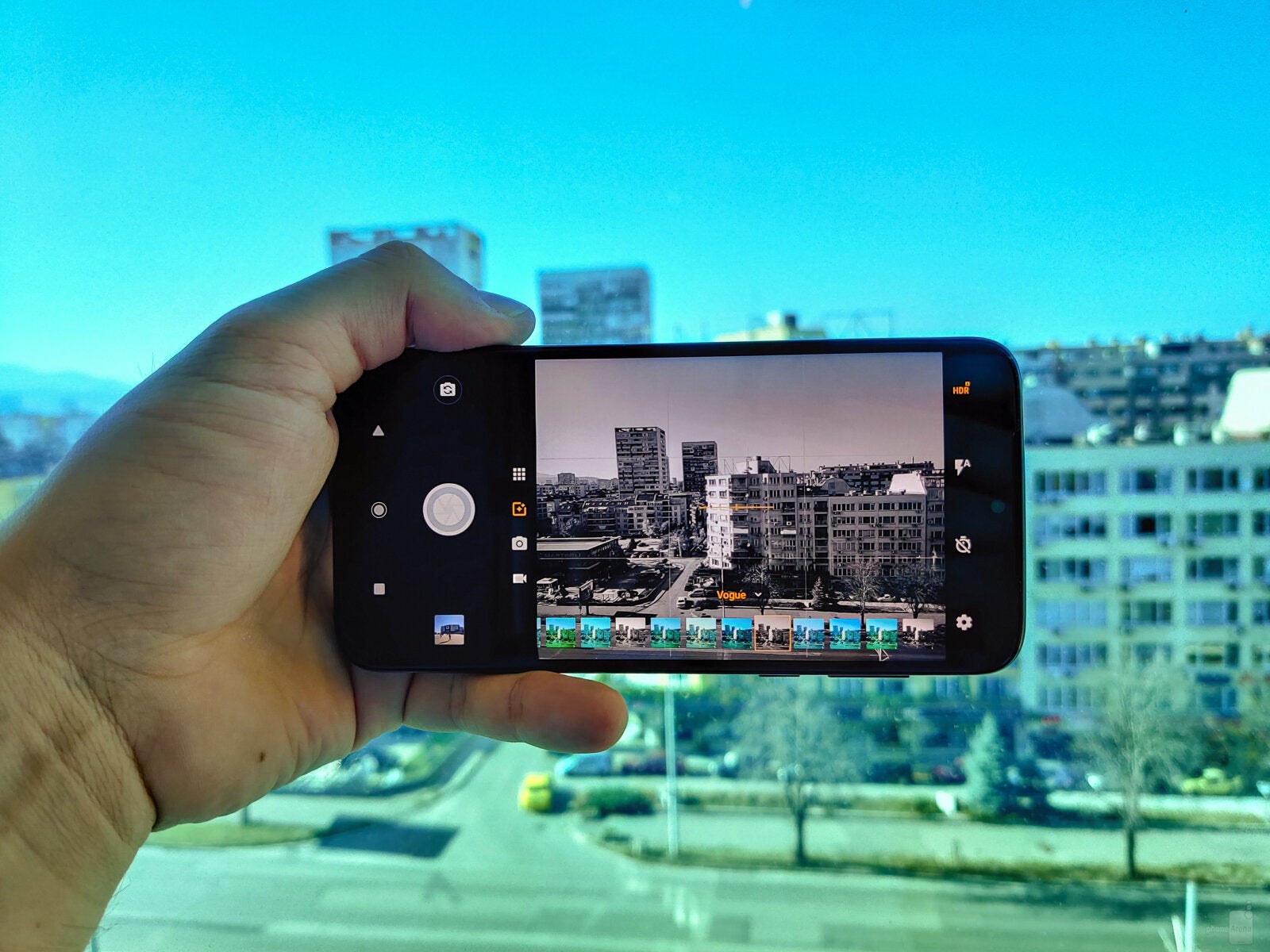 Motorola has been on a roll lately, releasing a flurry of devices in its relatively new One series. The Moto One Vision, One Action, One Zoom, and One Macro were all released in the span of half a year, making a strong statement in the mid-range niche across the globe. Well, Motorola today announced the Moto G8 Plus, which is technically not a member of its One family, but carries some very strong DNA resemblances to all aforementioned devices. We've had a unit on us for a few hours already and are ready to share our initial impressions!
Design & Display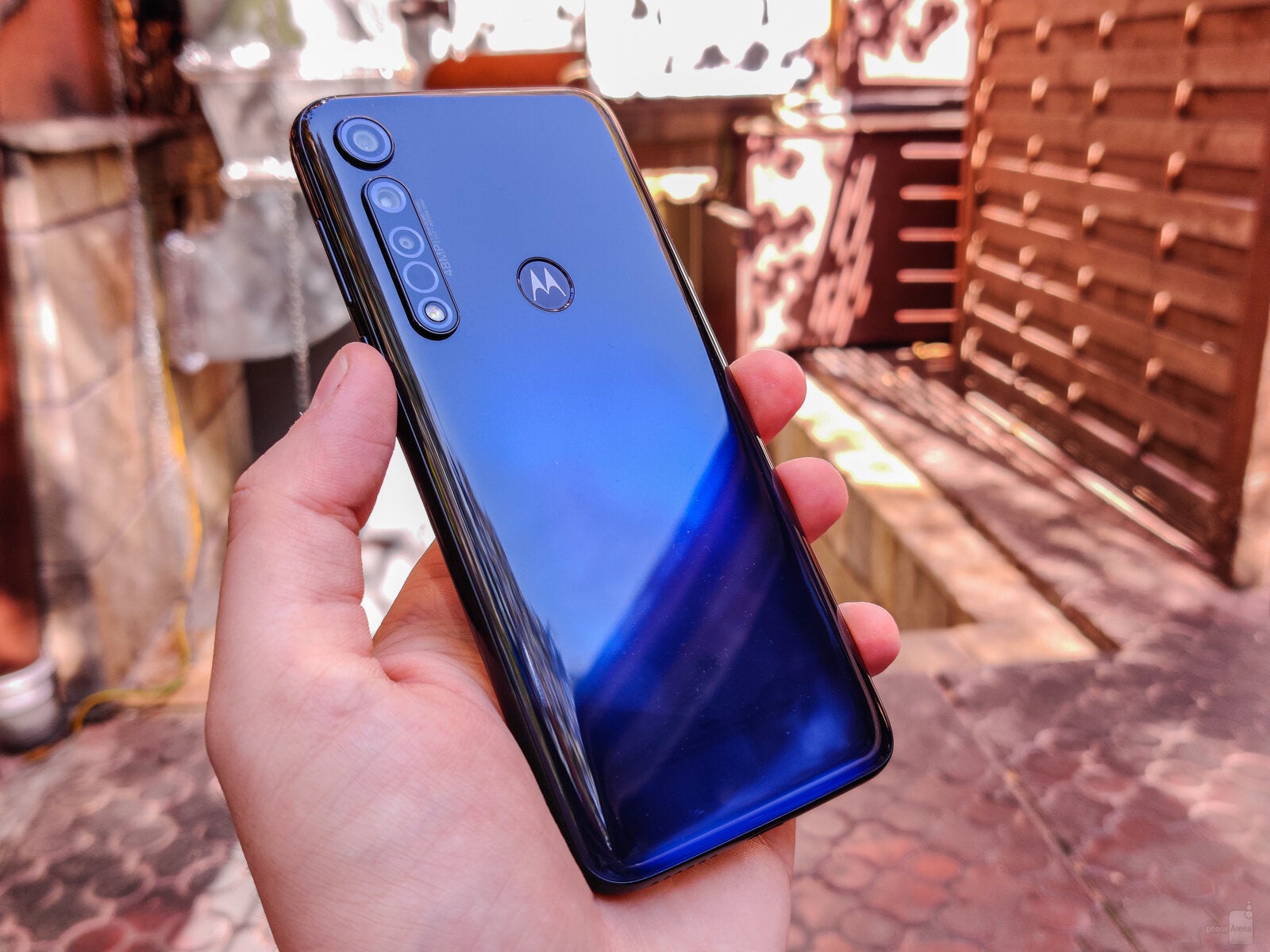 Starting off with the design, Motorola has not swayed from the tried and proven design formula introduced with the One Vision - a fully plastic body with spell-binding paint job, a rear capacitive fingerprint scanner, and a notched display is what you get. Despite the lack of any "premium" build materials, the device feels great in the hands and is sufficiently grippy. It's a bit on the thicker side, but I actually prefer it that way as it has a satisfying heft to it. We got the Cosmic Blue version, and while it's definitely a fingerprint magnet, it's definitely nice to look at, especially when hit by sun rays at a certain angle.
The 6.3-inch LCD display is big and has a sufficient pixel density of nearly 400ppi, but it has one big problem. Actually, scratch that and make it two: it's not very bright, especially in bright sunlight, and isn't very vibrant either. Both of these downsides can be attributed to the display technology itself - LCD was good once, but once you start dabbling with OLEDs in all price ranges, LCDs suddenly start to look dull, dim, and exhibit lots of motion blur when you're navigating throughout the interface. However, we probably shouldn't fault Motorola in this case considering the rather affordable price of the G8 Plus.
There's a headphone jack and a large 4,000mAh battery, as well as fast 15W charging. There's an 18W Turbo charger included in the box. I haven't tried the latter yet, but it should be fast enough.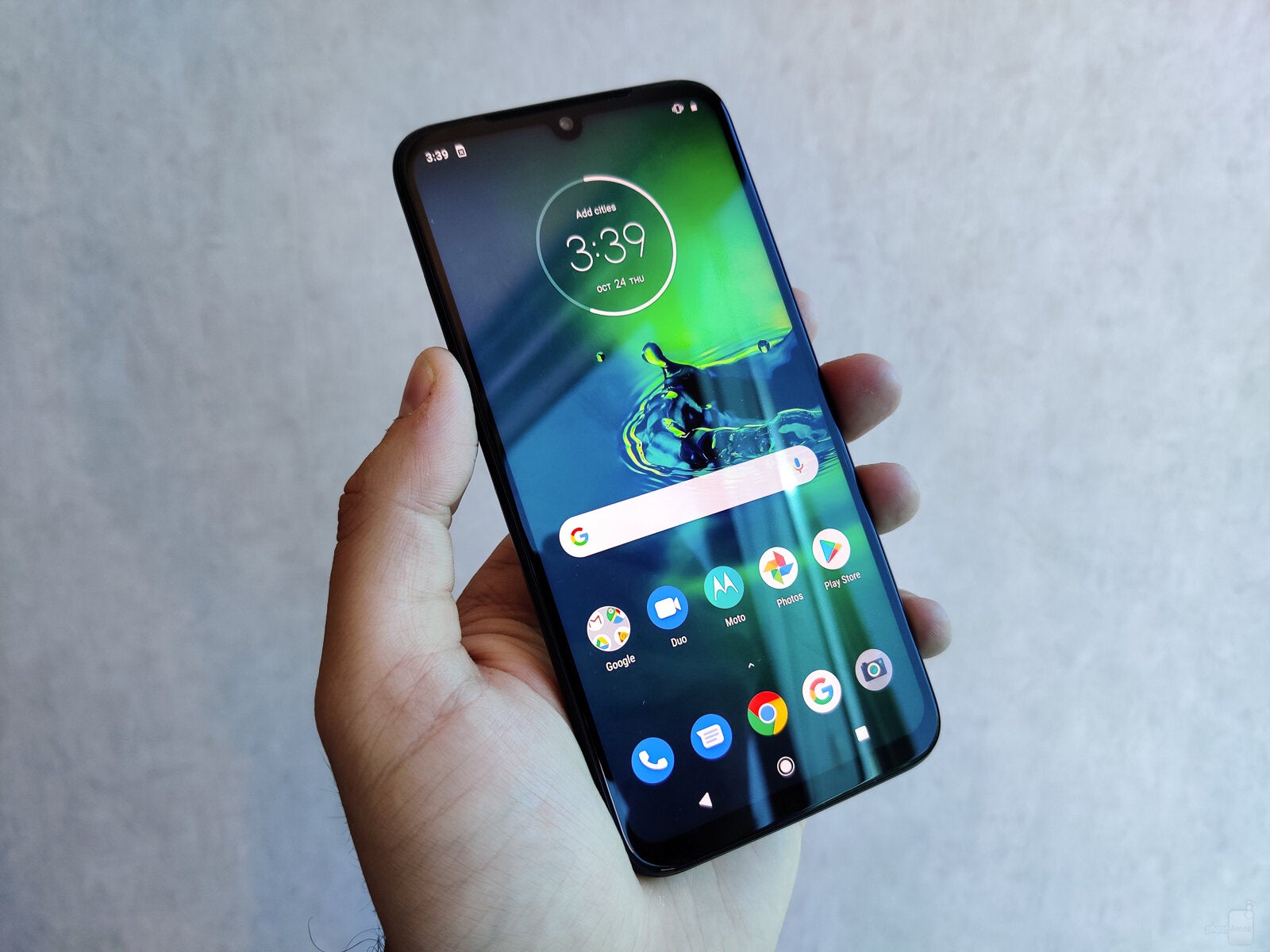 Interface and functionality
Alas, the Moto G8 Plus comes with Android 9 out of the box. That's a shame considering that Android 10 has been out for nearly two months already, but what can you do. Speaking of the interface, it has all the nifty bells of Motorola phones - Moto Actions, Moto Display, Attentive Display (keeps it on as long as you're looking at it), and many others are part of the software experience. I find them quite useful, but something I don't like are Moto's custom gestures - they utilize a single bottom-positioned pill button that is used to go back, access your recent apps, switch between your last two used apps, and so on. I find this implementation inferior to just about any other gesture-based interface, and its only saving grace is the fact that the pill takes less space on your screen than the default three-button navigation. Hopefully, all this will change once Android 10 rolls out.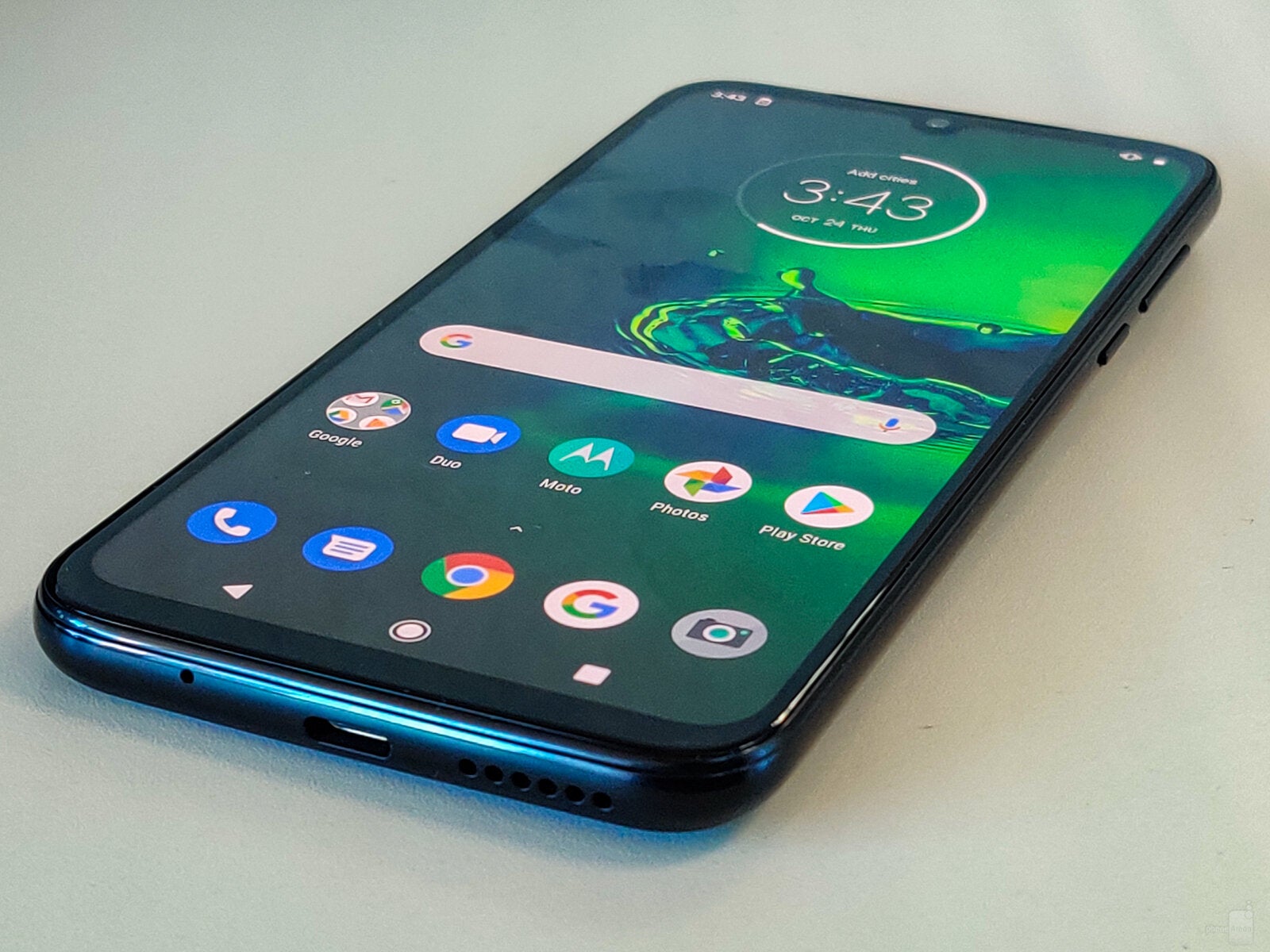 Performance
Despite its mid-range Snadpragon 665 chipset, the Moto G8 Plus performs very snappily. Of course, I've used it for just a few hours now and haven't had the chance of pushing the limits of the hardware, but it doesn't strike me as sluggish or incapable of handling everyday tasks. There are 4GB of RAM on deck, and while that'd be considered laughable for a flagship phone, it's more than enough to suit the needs of the future Moto G8 Plus user.
Camera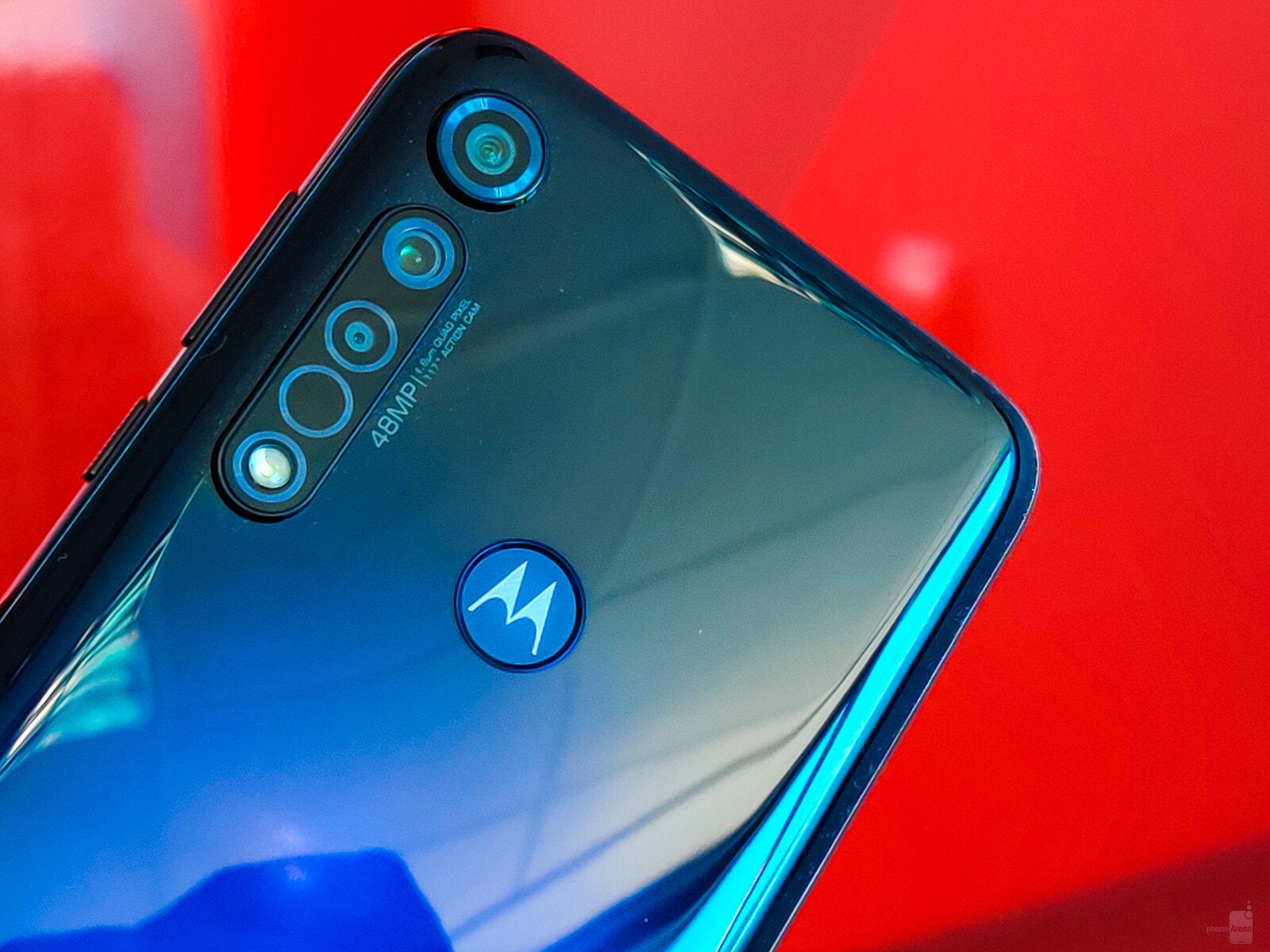 Despite having three camera sensors at the rear, the Moto G8 Plus doesn't allow you to shoot ultra wide-angle or telephoto images. The main camera has a 48MP sensor with the very large aperture of f/1.7 and quad-pixel technology, while the other two cameras are a 5MP depth sensor and a ultra-wide action video cam that lets you shoot landscape videos while you're holding the phone in portrait orientation. You know, just like the stuff we saw on the Moto One Action. Cinemagraphs, Slow-Mo videos, Spot Color, and many other different camera modes are available here as well.
How do the images turn out? We'll let them speak for themselves.
Price, release date, and expectations
I'm liking the G8 Plus so far. It's embodying all the best aspects of both the Moto G series of old and the new One series, pairing a very affordable price tag of EUR269 with an intriguing yet not very versatile camera setup, not-too-shabby performance, and modern design. However, the device struggles from a slight identity crisis - despite donning the Moto G8 Plus name, it strikes me as more akin to being a Moto One Action Plus of sorts. The display is a bit underwhelming, but overall, not a bad device for the relatively low price tag.
In Europe, the Moto G8 Plus will cost 269 Euro (about $300) and will become available by the end of October. However, in Brazil, Mexico and India you can get it starting today. The Moto G8 Play is being released today Brazil, Mexico, Chile and Perú with other countries from Latin America to follow in the upcoming months. The price for it should be the equivalent of about 200 Euro (around $220).