More than half of iPhone owners will upgrade to iPhone 4 says Morgan Stanley
This article contains unofficial information.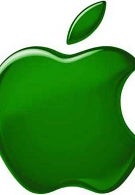 According to Katy Huberty, an analyst with Wall Street brokerage house Morgan Stanley, more than 50% of current iPhone owners will be upgrading to the new iPhone 4 this year. Throw in new iPhone buyers and Huberty figures that 48 million units of Apple's touchscreen device will be sold in calendar year 2010. Next year, the analyst expects another 19 million upgrades. The bottom line, according to Huberty, is that, "We see the iPhone installed base rising from approximately 30M subscribers at the end of 2009 to over 100M by the end of 2011." She mentions several factors that will lead to the booming sales. One is the redesigned hardware with the new features like Face Time and Retina Display. Another factor behind the expected sales is what the analyst calls the "stickiness" of the "installed base" because of iTunes and the App Store. In layman's terms, current iPhone users are used to having 225,000 apps to choose from and are also used to getting music and video off of iTunes and would not want to switch to another platform. With 57% of current iPhone users in the U.S. owning a model not upgradable to iOS4, that is a major incentive that could draw sales, especially if many of those 57% want multitasking. AT&T's "generous" offer to give early upgrades to those due one anytime in 2010 should also add to demand as should the "Maturation of the installed base". Any one of those reasons would be good enough to see a boom in sales. Put them all together and the iPhone 4 should prove very successful for the Cupertino based firm.
Apple iPhone 4 Specifications
source:
AllThingsDigital