More than anything else, I use my smartphone to...
38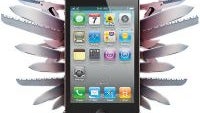 Think about how this whole industry started
— with mammoth devices that could barely make calls. It's incredible that in the span of three decades, the old, clunky phones of old transformed into a category of sleek computing devices that overshadow even the once (and still) great personal computer industry. We don't just talk on our phones anymore. We use them to chat, browse the web, watch movies, play ever more sophisticated and complex 3D games, take photos, and even do our reading.
As smartphone geeks, however, we can't help but notice that the various people that are always asking us for advice when buying a new device usually want a smartphone to mostly do this or that with it. Heck, we even know people that, more than anything, use their otherwise very expensive, flagship-level smartphones to just... you know, call people. Others are just happy to have a device that combines a point-and-shoot camera with a phone. A third group yet does almost nothing else but game on them.
What about you? More than anything else, what do you use your smartphone for?