More on Cortana's speech, emotion, and features
39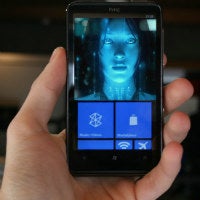 The language packs for Cortana, the Windows Phone 8.1 voice assistant, was released yesterday, and there is a lot to learn from it. We already found out that Cortana could very well have full support for
15 languages
/regional language variations when it is launched. Now, we're getting a better idea of what Cortana will say, the variations in emotion, and more features that we can expect.
First, it seems you'll be able to name Cortana anything you want. Frankly, we'd suggest the name Cortana, but it will be up to you. We learned a couple days ago that Cortana would have
emotion
, but at the time we only heard that the circular icon that represents Cortana would be animated to show that emotion. Now, we're learning that there will likely also be tonal shifts in how Cortana responds based on emotional cues. The code shows 6 emotional states for Cortana (the names of the states don't always give an accurate representation, so we've added descriptors where needed): considerate, sensitive, satisfied (excited), abashed (embarrassed), thinking (thoughtful), and sorry. We would assume that Cortana's natural state will have some wit and humor, like Siri, which could explain why that isn't there.
A community member, Hobel, at
The Verge
has gone through the entire file, and has made some observations on what we should expect from Cortana. Here are the highlights of what Hobel found:
Cortana has been designed to sound casual and personal.
There will be multiple ways to phrase the same message to avoid repetition.
Cortana will use a fair amount of slang (at least in US English).
Cortana will have back-and-forth interactions to clarify commands or questions, and to gather more info for things like alarms, rather than punting you into the alarms app and having you fill out the information.
You will be able to save nicknames for contacts through Cortana.
It will offer multiple ways to view calendar information including for one day, a weekend, or more.
You can change event information, and if you are about to double-book yourself, Cortana will warn you.
There is a phrase in the file which has Cortana warning "I can't do this while on a call", indicating it will be available while you're on the phone, and you will be able to use Cortana to turn on the speakerphone.
You can search for messages either by contact name or with a phrase that would be in the message.
You can assign speed dial numbers and use those to call contacts.
Cortana will ask "Send it, add more, or try again?" after you dictate a message.
When you receive a message, you can say "read it" or "ignore". After reading it you can say "reply", "call" or "I'm done".
Hobel does mention that the language files for other languages are not present, which could mean that the report we just filed is incorrect, and Cortana will be English-only to start. Still, this is an impressive list of features, especially when considering that this only covers the local commands, and doesn't touch on questions and commands that you'll be able to use when running through Bing.
We'll be adding all of this info to the
enormous log
of what to expect from Windows Phone 8.1. This is shaping up to be an incredible update.