Cortana may support 15 languages at launch
12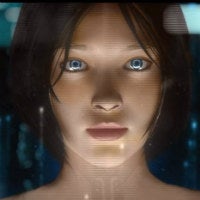 We've been getting quite a bit of information over the past few days when it comes to what we should expect with the Cortana virtual assistant/voice command system in Windows Phone 8.1. We have finally gotten a
solid overview
of how Cortana will be integrated into the system and what it should do; and, we have gotten a general idea of the
questions/voice commands
it will understand. Now, we're getting info on the languages it will understand at launch.
This time around, the information is being pulled from the Windows Phone 8.1 emulator. It seems that the emulator has a number of language pack files in it for Cortana. In total, there are 15 languages/regional language variations that could be supported by Cortana at launch. The language packs found in the emulator include: German, English (UK, US, and India), Spanish (Spain and Mexico), French, Italian, Japanese, Polish, Brazilian Portuguese, Russian, and Chinese (Cantonese, Hong Kong, and Taiwan).
It has been confirmed that at least the Polish language pack includes the same voice commands available in English, so it could well be that each language will have the full range of voice command options without limitations. However, there have also been reports that the language packs for non-English languages don't include the same files, which means Cortana could be
English-only
at launch.