More new Windows Phone 8.1 features leak, thanks to the distributed SDK
38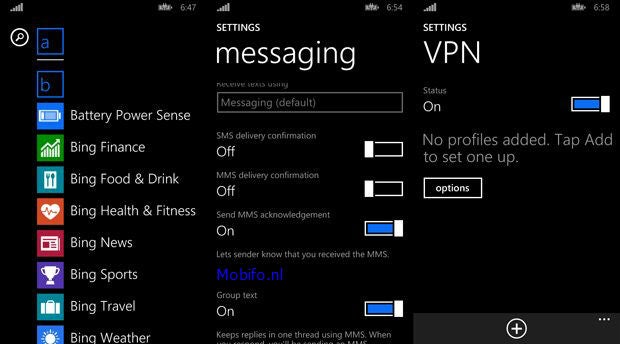 Microsoft recently sent out a limited number of invitations to developers to perform testing on Windows Phone 8.1, and
provide initial feedback to the SDK (software developer kit)
that developers use to build their apps for a given platform. Those chosen few have had to sign an non-disclosure agreement, but as usual not all of them got the memo.
Thanks to that, we are now treated with more screenshots from the upcoming WP 8.1 update, revealing some more new features. First off, you can indeed install apps to the memory card now, and choose a default app for your messages. There's VPN support, and more detailed reports for the battery draw of individual applications.
Some apps are also replaced or at least seemingly renamed to Xbox Music and Video, while SkyDrive is now renamed OneDrive, thanks to the
copyright claims against Microsoft
. Rumor is that Windows Phone might also support iCloud login, but that's highly unlikely.
What will be present, though, is the ability to keep an app active after pressing the Back key, like on Android and iOS, instead of shutting it down. Windows Phone 8.1 should be revealed at Microsoft's BUILD developer conference in April, and hit your Lumia device shortly after.