Confidential: Microsoft sends hush-hush Windows Phone 8.1 SDK Developer Preview invitations
25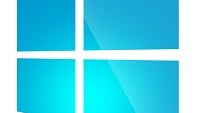 The highly anticipated update to Windows Phone, referred to as Windows Phone Blue, or Windows Phone 8.1, is coming down the pipeline soon. It is going to be announced at the Microsoft //Build/ developer conference April 2nd.
With such updates come inevitable invitations to developers to preview and provide initial feedback to the SDK (software developer kit) that developers use to build their apps for a given platform.
Microsoft is following that prudent path and has sent a limited number of invitations to developers to perform testing on Windows Phone 8.1. Those chosen few have had to sign an non-disclosure agreement (another common practice).
With this preview, developers can learn how to leverage all the newest features of the operating system. The NDA is supposed to keep developers from revealing in detail what is in store with the new operating system. That same NDA is also supposed to prevent developers from acknowledging the program or whether they are participating in it.
Since that cat is out of the bag, we can safely expect that developers will be in full swing with the Windows Phone 8.1 SDK by April and we should start seeing device updates coming shortly thereafter (assuming smooth carrier testing).
source:
WPCentral