More details about the Moto X+1 leak on Motorola's website, alongside a mysterious Moto G Cinema version
22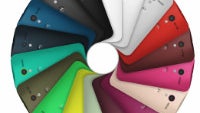 Motorola keeps
leaking the upcoming Moto X+1
on its website, and this time we get a confirmation for its
rumored 25 backplate options
straight from the source. Just as
speculated
, the listed versions include cold hues, such as Navy, Turquoise, Olive, Smoke, Royal Blue, Dark Teal, Slate, warm ones like Red, Orange, Lemon Lime, Violet, Crimson, Purple, Dark Teal, Raspberry, Cabernet, and the neutral Purple, Smoke, Black, Slate, and Chalk. Besides the plastic stuff, there will be leather ones in Black, Grey, Red, Blue, and wooden backplates reminiscing Teak, Rosewood, Bamboo, and Ebony.
Quite the roster here, while the accent colors for the power/lock key and the like, will remain in the current 10 options: Blue, Silver, Yellow, Red, Ultraviolet, Black, Orange, Gold, Green and Purple. There will be 16 GB and 32 GB options, while later on there will evidently be one with the whopping 64 GB of internal storage. As for price and release date, these are still up in the air, but shouldn't be long behind.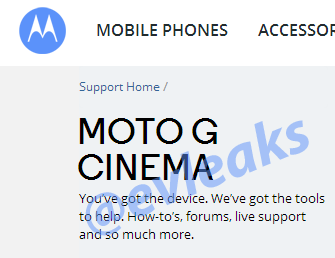 Meanwhile,
other upcoming Motorola handsets were revealed
when poking around its website, codenamed the Moto 4G/4G Global, and Moto 3G 4 GB, priced $189 and $179, respectively. It's not clear yet what these might signify, but remember we are waiting for
a 4G LTE version of the Moto G
from Motorola, so that might be it.
Unfortunately, we have no idea what the Moto G Cinema version could be, yet that's precisely what was dug out from Motorola's website, as discovered by the perennial tipster @evleaks. Any guesses what might Motorola be hinting at with the Cinema moniker used to describe a mysterious new Moto G variant?