Mysterious new Motorola phone(s) pops up on the company's website, not the Moto E?
6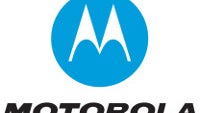 A trio of new and mysterious Motorola pages have popped up on the company's website, and they almost certainly give us an early warning that something is brewing up. The question is, what exactly?
The three pages in question are all almost completely bare, only containing a vague internal reference to a phone, and a price tag. We have a dedicated page for a Moto 3G Global 4GB ($179), a Moto 4G Global ($179), and a Moto 4G Global ($189). That's rather cryptic, we agree, but the timing is kind of interesting. Just a few days from now, on May 13th,
Motorola is expected to announce the Moto E at an event in London
, though this one is largely expected to arrive as an even cheaper alternative to the critically-acclaimed
Moto G
, which also costs $179, by the way. With that in mind, this could very well be unrelated to the Moto E, and instead indicate that Motorola is about to unleash an altogether new device onto the unsuspecting world, likely with two versions -- a 3G and 4G one.
That makes a certain amount of sense, too. The cheaper, Moto 3G Global 4GB model could be limited to 3G connectivity, though the reason the Moto 4G Global is priced identically remains unknown. Of course, it's entirely possible that we're reading too much into this, and we're looking at placeholder item with a placeholder price. We'll leave the conclusions to you.