More details about Sprint's integration with Google Voice (video demo)
9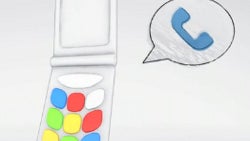 Along with the announcement of the
Google Nexus S 4G
for the Now Network on Monday, Sprint also let it be known that it's about to embrace
Google Voice
as an integrated feature for all of its CDMA phones, starting with the Nexus S 4G.
Since then, some of you have probably been asking themselves about what exactly would this integration bring to the table. At a dedicated event today at
CTIA
, Sprint tried to answer just these questions, and to tell you the truth, getting to use Google Voice seamlessly on your Sprint phone doesn't seem like a bad treat at all.
First of all, we should mention that the main goal of the Google Voice integration is to allow you to use your own Sprint number as your Google Voice number, without having to go through the trouble of porting it, and then subscribing for another line with your carrier. Now, you'll be able to simply establish your existing phone number as your GV number,
free of charge
.
The term "integration" seems very accurate in this case, as the service will be directly integrated with your dialer on Android phones, freeing you from the need of using the dedicated Google Voice app on your device. It's important to note that the service works for calls and texts, but doesn't currently support MMS.
So what are the
benefits
of Google Voice? The service allows you to use quite a few smart features actually. For example, you can take advantage of intelligent call forwarding and make it so that when your boss calls you (your Google Voice number, that is), his calls get automatically routed to your office phone, and not your personal one. Conversely, you can set all calls from your wife to go to your personal cell phone, or better yet, into your list of blocked numbers.
Additionally, you can keep track of your voicemail or call log online, without them getting lost every now and then, as well as use Google's very low international call rates. The sweetest thing of all, of course, is that you can give people just that one number (your Sprint number, set as your Google Voice number), and all their calls will be reaching all the phones (wireless, landline, etc.) associated with your Google Voice account.
So there's a lot to love really about Google Voice and its seamless integration with Sprint's services. Check out our sweet demo of GV below to see it in action!
It's still unknown exactly when we will be able to take advantage of the new integrated Google Voice experience, but everyone can sign up for notification
right here
.
source: Sprint and Google