Monsters from Asia: the slender Huawei Honor 6 Plus and its Duo camera
12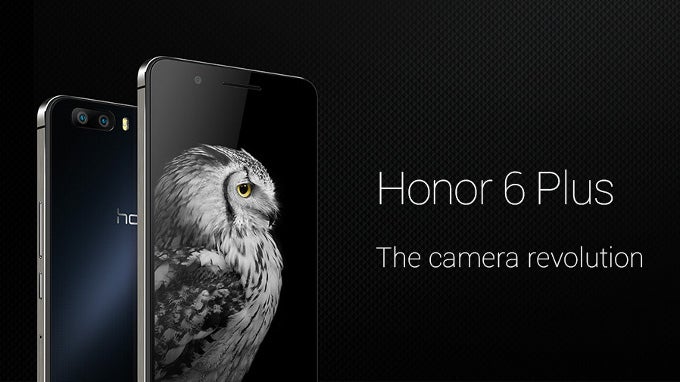 Back in August, Huawei made its debut in our fortnightly
Monsters from Asia
column with the excellent Honor 6, and what do you know – it is the Honor 6 Plus' turn to reaffirm the maker's quite deserved spot in the limelight.

At first, you might think that the Honor 6 Plus, like the Honor 6, is quite the conservative device – one that focuses on simply delivering top notch specs at affordable prices – and it is, for the most part. Indeed, thanks to its set of two cameras at the back, the 6 Plus is more than just your typical, high-end phone. Its compact-for-the-screen-size dimensions and slender profile (0.28 in / 7.5 mm), not to mention the cool metal frame it's encased within, also make it a very attractive handset.
But let's start from the beginning. The Huawei Honor 6 Plus sports a 5.5-inch IPS panel with a resolution of 1080 x 1920 (403 pixels per inch) made by JDI (a joint venture by Sony, Toshiba, and Hitachi). Underneath that, Huawei has nestled one of its own processors – the HiSilicon Kirin 925, along with 3GB of RAM and 16GB of microSD-expandable storage. The octa-core Kirin 925 packs four ARM Cortex-A7 and four Cortex-A15 cores that work in an ARM big.LITTLE configuration, along with a hexa-core ARM Mali-T628 GPU. Quite frankly, while Huawei has been part of the space for a while, this is its first truly competitive chip. All of this is powered by a very generous, 3,600 mAh battery and Android 4.4.2 KitKat with Huawei's custom EMUI 3.0 on the software side.
Moving onto the image department, let's talk about the Huawei Honor 6 Plus' heavily-marketed selling point: the Duo camera. Dubbed "Symmetrical dual camera technology", the unit is made up by two separate, 8-megapixel sensors with huge, 1.85µm pixels that
should
capture significantly more light compared with most other flagships (at least in theory). The two sensors have differing lenses, though – one with an f/2.0 aperture, and another with an f/2.4 aperture – allowing for super fast auto focus. According to Huawei, the magic number is 0.1 seconds, which is even quicker than the already fast 0.3 seconds that flagships like the Galaxy S5 and the LG G3 need. What's more, this setup also lets the Honor 6 Plus shoot images with real depth-of-field (alike to the HTC One M8, but in higher resolution), instead of the software-simulated mess we've got with most new high-ends. Up at the front, Huawei has nestled a great, 8-megapixel Sony camera with f/2.4 aperture.
So how much is Huawei expecting you to whip out for its Honor 6 Plus? The answer is ¥1999 (~$322 equivalent) for the 3G model and ¥2499 (~$402) for the LTE edition (both have two SIM slots), at least in China, where sales will begin in a little over a week's time. Unlike what Huawei did with the Honor 6, however, it would appear that the company has no plans to bring the 6 Plus to Europe, as phablets are apparently less in demand on the Old Continent (from the horse's mouth). This likely means that an official US release isn't going to happen. Regardless, various third-party eCommerce sites have confirmed that they will carry the device, and it seems $400-$420 is about what you'll have to pay. Pretty good deal, if you ask us.