Monsters from Asia: the oddly-named Elephone Vowney with its $299 price tag and crazy specs

Another two weeks have passed, and that means only one thing: It's time to highlight yet another amazing piece of tech that hails from distant and mysterious lands. This time around, the phone comes from Hong Kong, and its maker's name is Elephone. And the name of the device? The odd-sounding Vowney.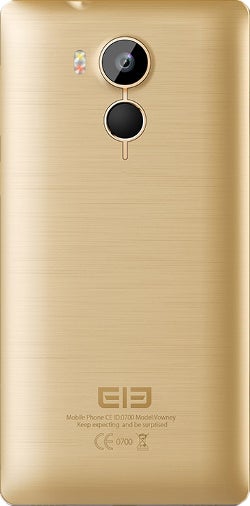 Yes, laugh at the unfortunate name of the Elephone Vowney all you want, but the fact is that, at least on paper, it sounds like a crazy good deal. The phone is currently sold for just $299.99 across multiple e-venues, and if that doesn't come across as dirt cheap just yet, then wait to hear about what Elephone has managed to pack into it.
We start off with a 5.5-inch LTPS display that has 1440 x 2560 pixels crammed into it. That's 534 pixels per inch, or more than your eye can make sense of anyway. Underneath, we've got MediaTek's top-of-the-line Helio X10 — a 64-bit, octa-core solution, with a PowerVR GX6200 GPU. Coupled with the chip comes a 4GB RAM module, along with 32 gigs of storage, and the ability to carry two SIM cards.
On the back, we've got the tried and tested Sony Exmor IMX230 camera sensor, at 1/2.4" size, with 21 megapixels, phase detection auto focus, and a dual LED flash sidekick. The snapper is capable of super-quick (0.15 seconds according to Elephone) focusing times, 4K UHD video, and 120 FPS slow
motion
clips. Immediately underneath the camera ring, there's a touch-type fingerprint scanner that Elephone claims to only require half a second from touch to unlocked screen. Up front, you're getting a generous, 8-megapixel selfie cam.
Finally, the Android
5.1
Lollipop-based Vowney is fairly compact for its screen size, at 153 x 76.8 mm, and quite thin at 8.9mm. Thin at 8.9mm? That's right, we'd call that pretty slender considering the phone is also packing a monstrous, 4,000 mAh Li-Ion cell. If that doesn't get us a two-day charge, we simply don't know what will.