Monsters from Asia: the ZTE Nubia Z9 Max and its impressive, bleeding edge innards
16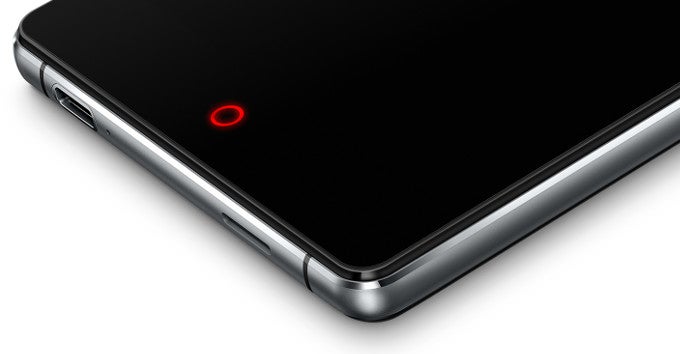 Xiaomi, a Chinese superstar start-up, created waves so large that it ended up dictating the rules of what is proving to be a new, winning formula of doing business in the area – online sales. That way, manufacturers spend far less money on inventory, real estate, and staff, and can compete better on price. To further lower costs, new hot products are usually only available through weekly flash sales, keeping demand and supply in balance, and avoiding any nasty surprises. There's another benefit in the long run – just a few months can equal non-trivial savings on component deals.

With that in mind, it wasn't surprising to see telecom giant ZTE follow in Xiaomi's footsteps, but instead of ditching its ways, it created a new Nubia brand of premium smartphones to be sold exclusively online. Just recently, the still small company reached a new milestone: it released its third generation of smartpones – the mid-range Nubia Z9 mini, and the flagship Nubia Z9 Max.
The Nubia Z9 Max is an impressive piece of hardware, through and through. It comes in a beautiful, 0.31 inches (7.9 mm) body made out of aircraft grade aluminum and glass, with an attractive pattern on the back. Both the rear and the 5.5-inch, 1080 x 1920 pixel resolution Sharp screen are protected by a sheet of Gorilla Glass 3, further adding to the offering. On the inside, the Nubia Z9 Max sports an octa-core Qualcomm Snapdragon 810 processor with an Adreno 430 GPU, 3GB of super-fast LPDDR4 RAM, 16GB of expandable storage, and two nano-SIM slots. Nubia has also thrown in a dedicated Hi-Fi audio chip (AKM AK4375) and amplifier (AW8736) in the mix for the audiophiles out there, along with support for MHL 3.0 – a standard that lets you wirelessly stream your screen to other monitors.
The pride of the Nubia Z9 Max is its camera, though, just like with all previous Nubia device. Indeed, the Z9 Max is just as camera-centric as its predecessors, and brings a 16-megapixel, 1/2.6" Sony IMX234 Exmor RS sensor to the table with 6 element,
f
/2.0 lens and support for 4K UHD video capture. Up front, we've got a wide-angled, 8-megapixel Sony IMX179 Exmor R sensor with 1.4μm pixels and
f
/2.4 aperture. But it's not just the hardware that impresses – the company's camera software has been traditionally strong, and this remains the case with the Z9 Max. The camera app offers a ton of shooting modes, including ones appropriate for time lapse and light photography, along with a comprehensive manual mode that gives you access to controls such as ISO, shutter speed, focus, metering, exposure, and even aperture (unclear at this point if anything on the hardware side makes that possible, or if it's a simulated effect).
If you live in Europe or the States, the equivalent of $400 that Nubia is asking for the Z9 Max will sound a like a pittance, and it is, but only for local customers. If you wish to import it from China, it's quite likely that you'll need to prepare at least $50 to $100 more. Still, not at all a bad deal!