Monsters from Asia: The aluminum ZTE Nubia Z9 with its 'border-less' design, 4GB RAM, and 16MP OIS camera
26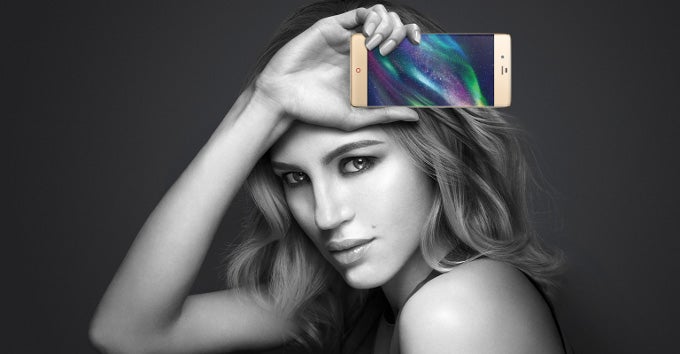 A month ago, we outlined the Nubia Z9 Max
— a super high-end phone by ZTE's online-only, premium brand — but earlier today, the company announced an even more impressive device. Dubbed just Nubia Z9, the new device comes packing not just the latest in hardware, but also a number of other innovations.
Let's start with the obvious: the Z9 comes with what the Nubia PR people call 'borderless' design, though there's still a frame holding this thing together. But it's a really thin one, specifically at the left and right sides, which is darn impressive. Not only that, but Nubia has also thrown in a metal chassis for those of us who have grown tired of plastic phones. But while we've already seen at least two other 'borderless' phones already, there's more than meets the eye here — Nubia's FIT (Frame Interactive Technology) invention.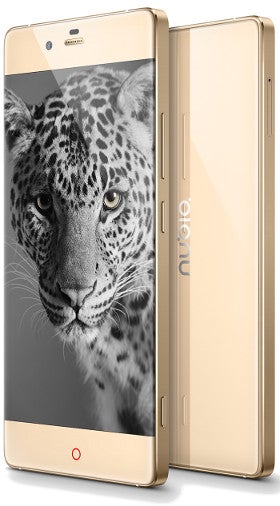 FIT allows you to squeeze or slide over the side bezels of the Z9, and doing so will trigger one of a number of mapped shortcuts or actions. For example, sliding down the side bezels with both fingers turns the screen off, while a double squeeze takes a screenshot. These are only some examples, and we don't yet know if users will be able to create custom presets (that would be massively cool!).
Depending on the execution, FIT may very well turn out to be yet another gimmick, so we're glad to see that Nubia went full out with the Z9 just in case. That is, we're looking at some pretty insane hardware, including a 5.2-inch, 2.5D screen with a resolution of 1080 x 1920, an octa-core Snapdragon 810 processor with an Adreno 420 GPU and support for two SIM slots, 3GB or 4GB of RAM, 32GB or 64GB of internal storage, and a 2,900 mAh battery. As with all Nubia handsets, the camera experience was of great importance to the team behind the Z9, so you're getting a 16-megapixel, 1/2.6" Sony IMX234 (found in the LG G4) with
f
/2.0 aperture, optical stabilization, and 4K UHD video capture, along with an 8-megapixel Sony IMX179 sensor up front (
f
/2.4, 80° field of view). There's also a dedicated AKM AK4961 Hi-Fi chip for higher quality sound.
Without a doubt, Android specsmongers will be quick to cry foul at the sight of 'just' a 1080 x 1920 pixel resolution, though we've got to admit that we're relieved to see Nubia back away from Quad HD panels in favor of better battery life. Others will wonder about the amount of RAM and storage options listed above — those simply belong to two different models, an 'Elite' one (4GB RAM, 64GB storage, comes in gold), and a less bonkers 'Classic' one (3GB/32GB, comes in black).
So how much will Nubia be charging locals for a Z9 unit? ¥3499 for the Classic model, and ¥3999 for the Elite flavor. Those translate to $564 and $645, respectively, so definitely pricier than competing options, such as the
Xiaomi Mi Note Pro
, which is priced at ¥2999 ($484). Of course, do keep in mind that these prices are for Chinese customers who have managed to reserve a copy. The rest of the world will have to pay extra through resellers.