Modern Combat 5: Blackout now free on Android and iOS
26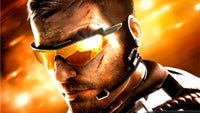 Modern Combat 5: Blackout, one of the most popular first-person shooters for mobile devices, available for Android, iOS, and Windows Phone will change its pricing to free with in-app purchases.
Modern Combat 5 originally launched with a steep price tag of $6.99, obviously too steep for many people, and by going free Gameloft hopes to lure more gamers in and then monetize via in-app purchases.
"This update makes Modern Combat 5 available for free to millions of new players, and adds controller support, more weapons, a new class and more. All of our current players are getting Veteran status, with unlimited energy, and some other goodies as a thank you for their support. Ultimately, the switch to free-to-play means the game will have a longer lifetime, so we can invest more in the long-term update plan and in the servers which need to support a significantly larger player base. One thing we're not messing with is the competitive balance players have come to expect in Modern Combat,"
Gameloft explained in an official statement.
It's a nice touch to give those who paid the full price of the game some privileges, while for all else we just recommend you try the game right away. The price cut is already effective on iOS, and we expect it to come in effect on Android and Windows Phone in the coming hours/days.