Mobile apps across major platforms approach one million
6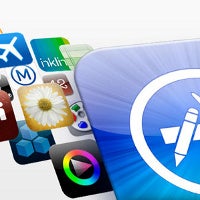 The total number of mobile applications is close to
reaching a million
across the four biggest platforms: iOS, Android, Windows Phone and BlackBerry, according to a report by analytical company Mobilewalla. It doesn't take into account Symbian applications from the Nokia Ovi Store, which would have tipped the number over a million.
Obviously, iOS and the
App Store
are still the dominant players with a total of the whopping 590,138 applications available. This makes up 60% of all apps across the four biggest platforms with Android only a distant runner-up with its 320,315 apps, nearly half those on iOS.
source: Mobilewalla via
BGR
Mobile Apps Approaching Major Milestone of 1 Million Apps in Marketplace: Mobilewalla
Today's Count: 989,476
"Astonishing Accomplishment That Cannot Be Ignored"
NEW YORK and ATLANTA, Dec. 2, 2011 /PRNewswire/ — The total number of individual mobile apps in the marketplace is approaching a major milestone, hitting the 1 million mark within the next week, according to Mobilewalla, the search, discovery and analytics engine that tracks apps in real time.
Today the app count rose to 987,863 across all 4 platforms; an average of 2,000 apps enter the marketplace each day (with numbers higher at end of year for holiday rush). In the last 12 months, Apple apps grew from 338,000 to 589,148. Similarly Android apps went from 115,000 to 319,774. Please follow us on Twitter at #millionmobileapps.
Here is the breakdown:
Platform
Total
Percentage of Total
Apple
590,138
59.95%
Android
320,315
32.54%
Blackberry
43,544
4.42%
Windows
35,479
3.60%
"This is truly an astonishing accomplishment that cannot be ignored," says Anindya Datta, the founder and executive chairman of Mobilewalla. "The growth of apps is the fastest growing consumer segment in the history of commerce. The app race began in July, 2008 when the iTunes App store opened and Google followed with the launch of the Android operating system in October, 2008. Recently, app marketplaces have been launched for the Blackberry RIM and Microsoft Windows Phone platforms."
"In the early days most of the initial apps were "fun, indie" apps, such as the Doodle Jump game, one of the first mass-market apps to gain viral popularity and paved the entryway for other mass successes like Angry Birds," says Datta. "As app usage skyrocketed, the nature of the app ecosystem changed quickly – new apps were designed to improve our lives, disseminate news, weather and even crop data in places like rural India."
Across all platforms, the top categories of apps are: Entertainment 16.68% Games 13.36% Books 10.21% Lifestyle 8.02% Utilities 7.13% Education 7.08% Travel 4.84% Business 3.76% Reference 3.73% Music 3.32% Health & Fitness 3.28% Productivity 3.09% Sports 2.92% News 2.85% Social Networking 2.71%. For more app intelligence, please visit: http://www.mobilewalla.com/Desktop/AppIntel_AppCount.htm?filterDevicePlatform=101