Minuum keyboard now available to all Android users
6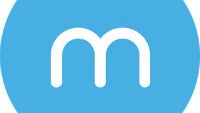 Minuum is one of the more interesting keyboard alternatives to come out for Android recently. The idea behind the keyboard is incredibly ambitious. It doesn't just want to redesign the keyboard for our new touchscreen devices; it wants to be the keyboard standard for future devices including wearables. It has been in a closed beta for a while now, but yesterday it was released for all Android users.
The app is still considered to be in beta, but now it is a public beta. Minuum has been optimized for all Android screen sizes, and supports any version from 2.3.3 and up, so that means it should work on just about any device that exists. For this public release, the team has added a new tutorial to help new users understand how everything works.
The layout takes up very little space on your screen, and the algorithms are pretty amazing as far as fixing errors, but it will take some getting used to. If you want to give it a try, the app will cost you $3.99, or it will be free if you were a Kickstarter backer.