Ming-Chi Kuo believes half of Note 7 owners will switch to iPhone 7 series
60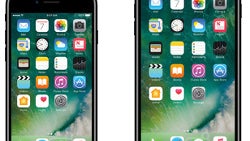 Last week,
Drexel Hamilton analyst Brian White suggested
that Apple's iPhone sales could increase to the tune of 8 million units in light of Samsung's chaotic
Galaxy Note 7
. During last month's recall, it always appeared that Cupertino would be among the primary beneficiaries of Sammy's shortcomings.
With the Note 7 having since been completely nixed
, prominent KGI Securities analyst Ming-Chi Kuo has echoed White's earlier predictions.
Ming-Chi Kuo is unquestionably among the most reputable analysts when it comes to Apple-centric reporting. He was the go-to guy in the run-up to the
iPhone 7
and
7 Plus
, and
many of his predictions were right on the money
. Like White, he expects Apple to make significant sales gains through current and former Note 7 owners, though his estimates are a tad more conservative.
Of roughly 12 million Note 7 orders, Ming-Chi Kuo estimates that around half, or 5-7 million will make the jump to Apple's iPhone series. He suggests that the iPhone 7 Plus will be the primary choice due to its dual rear camera setup, while its phablet form factor will also appeal to those who enjoy(ed) the Note 7's large footprint.
He also believes that the other half of Note 7 owners will stick to Android-based OEMs like Huawei. It's likely that some will also move to Google's new
Pixel
and
Pixel XL
, which were unveiled earlier on this month. There will be those devotees who switch to Samsung's other Galaxy handsets or indeed, keep the Note 7. But with the company's reputation having taken a public flogging over the past couple of months, the vast majority will not likely return to Samsung any time soon.
Recommended Stories