Microsoft's upcoming Surface Phone might be aimed at the enterprise market
41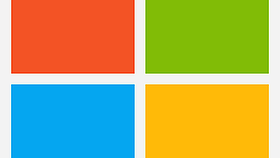 According to Microsoft's Corporate VP of Windows, Kevin Gallo, the company's upcoming phone - a handset that was often referred to by unofficial reports as the Surface Phone - will be a high-end product that caters to the enterprise sector of the smartphone market.
According to recent reports, Microsoft's Windows Phone is in the process of losing the little market share it still had. Windows 10 Mobile did not take off as Microsoft needed it to, the Lumia 950 and the Lumia 950 XL flopped due to a poor app selection and what seemed to be an incomplete Windows 10 Mobile operating system. Building on this, Microsoft has considerably cut jobs in the phone business in the past couple of years, and has recently sold the Nokia smartphone brand to a newly-founded Finnish company.
Given Microsoft's struggles in the smartphone market, many might be wondering (and rightfully so) which are Microsoft's intentions for the phone market?
Speaking at a recent Build Tour, Kevin Gallo - Corporate Vice President of Windows - noted that Microsoft has not abandoned Windows 10 Mobile. According to The Register, Gallo also noted that looking to the future, Microsoft will focus its attention on the enterprise sector when it comes to the smartphone version of its OS. Gallo reportedly said that Microsoft's previous strategy of catering to the entry-level segment of the market was never going to translate into profits for the company.
Although Gallo did not specifically mention the existence of a Surface phone, he did make some interesting comments when it comes to Microsoft's newfound focus on the high-end sector:
"We're really aligned to what we've done on the Windows desktop [...] which is we'll lead with some high end and category innovation like we've done with Surface, and OEMs will go and build the breadth of the catalog."
It remains to be seen if Microsoft's Surface Phone will be aimed directly at the enterprise sector or if the handset will also be available to regular smartphone users. Previous rumors have claimed that the Microsoft Surface Phone will land as a processing powerhouse. Rumored specs include a Qualcomm Snapdragon 830 chipset, up to 8GB of RAM, up to 128GB of integrated storage, as well as Continuum support.
Recommended Stories