Microsoft's smartpohone revenue drops 70% year-over-year in fiscal fourth quarter
24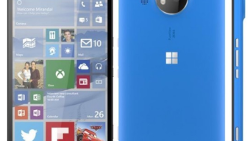 Microsoft better come up with a strategy to fix its smartphone business, or else it is danger of disappearing completely. But maybe that is the strategy. After all,
the company makes more money licensing its Android patents
than it does by selling Windows Phone handsets. How desperate has the situation become? For the company's fiscal fourth quarter, revenue in the smartphone division declined 70% year-over-year. On the other hand, Surface sales rose 9% year-over-year.
There still remains the possibility that Microsoft will release a Surface Phone sometime in 2017. There have been so many conflicting stories about such a device. Back in April, we passed along a rumor that called for three different versions of the phone. One would be for the enterprise, another would be designed for the average consumer, and the third would be made for the typical smartphone junkie and include extremely impressive specs.
This rumor has the Surface Phone
powered by the unannounced Snapdragon 830 chipset, with 8GB of RAM
inside. There is some talk that such a device will be
made for the enterprise market only
. The company's previous strategy of trying to profit in the consumer market is obviously failing, and the Surface name might have enough equity in the business world for Microsoft to concentrate on that end of the market.
For the fiscal quarter ended in June, Microsoft reported $20.6 billion in revenue, with $3.1 billion in net income, or 69 cents a share. For all of fiscal 2016, revenue was $85.3 billion with net income of $16.8 billion and EPS of $2.10. All of those figures are using GAAP.
source:
Microsoft
via
MobileSyrup