Will the Surface Phone be powered by the Snapdragon 830 chipset and feature 8GB of RAM?
99+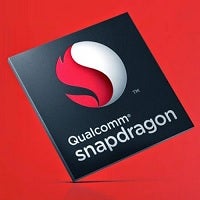 Back in December, we told you that
the Snapdragon 830 chipset (MSM 8998) would support 8GB of RAM
. And what a surprise it was to find Microsoft officially
listing the MSM 8998 as one of the chipsets that are supported by Windows 10 Mobile
powered handsets. With Microsoft not exactly spending big bucks to heavily promote the
Lumia 950
and
Lumia 950 XL
(following a brutal first quarter,
we could see a BOGO announced later tonight
), it is entirely possible that the long rumored Surface Phone will contain the Snapdragon 830 SoC.
Actually, it could be as many as three Surface Phone variants that would be so endowed. We could see
three Surface Phone models released in 2017
. One would be for the general consumer, one would be heavily spec'd for us smartphone fanatics, and the third would be for the enterprise.
The Snapdragon 830 chipset is rumored to support a whopping 8GB of RAM which could make the Surface Pro a multitasking boss. Just keep in mind that Qualcomm has yet to officially introduce the Snapdragon 830 SoC, and Microsoft has not come close to revealing whether or not a Surface Phone (much less three of them) is on the horizon.
source:
Forbes