Microsoft's new Surface tablets: do they stand a chance?
28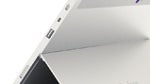 Microsoft has just introduced us to the new Surface 2 and Surface Pro 2, and the tablets have gotten sleeker, lighter and thinner, with improved touch and type covers, but they remain pricey. The 10.6-inch Surface 2 price starts at $449 for the most basic models where it competes against the iPad, but with so many affordable devices out there, isn't that a bit too steep?
The Surface Pro 2 puts the focus on ultimate productivity. It starts at $899 and goes up to as much as $1799 for a laptop-like model with 8GB of RAM and 512GB of internal storage.
Both devices run on Windows 8.1, but the Surface 2 features the limited RT version with no legacy support.
Now, there's a lot to like about the devices. The sturdy magnesium build, the kickstand, the improved hardware, cameras and all else sound great. At that price, though, are they really something that customers will want? That's what we're wondering after hearing the news - and that's what we're asking you. Let us know whether you think the new Surface tablets stand a chance and all your reasons.