Microsoft updates Xbox beta app with Looking for Group, Clubs features
2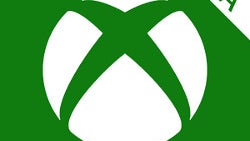 If you're an Xbox fan and also rock an Android or Windows Phone handset, then you'll be pleased to know Microsoft has just pushed two new important features to the Xbox beta application.
These two new features are also available on Xbox, but only if you're a Preview member. Otherwise, you'll have to wait until Microsoft makes them available for the general public later on.
The first new features that we'll be talking about is Clubs. Basically, Clubs are groups created and managed by gamers, which are meant to help them meet people and grow communities of gamers who love the same things. It's quite neat and easy to use.
Next in line, the Looking for Group (LFG) feature, as the name suggests, allows gamers to find players to help them unlock an Achievement, complete a weekly quest, or build a team.
It's works very simple, as Xbox Looking for Group allows you to post a "want ad" that other players will be able to see and answer, if they wish.
These new features work very well on Xbox consoles, but there are some known issues on mobile devices, so make sure you check them all out before trying the Xbox beta for Android.
We're going to highlight just a few of these issues that Microsoft will have to address in future updates. For example, mobile device will not receive notifications regarding Clubs, but the developers promised these will be coming in a future update. Also, Clubs cannot be deleted on mobile devices (neither on PC).
On the other hand, Looking for Group posts do not show up in user profiles, Clubs, or the friends list. It's also worth mentioning that, for the time being, LFG posts can only be posted to all of Xbox LIVE, visible to everyone on each Game Hub's "Looking for Group" page.
Just like the Clubs feature, on mobile devices users will not receive notifications regarding LFG, but they will be added in a future update.