Microsoft to hold a Windows Phone event on November 7
10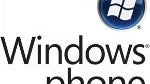 Microsoft is getting ready to host an event on
November 7 in New York
in order to formally introduce us to the next-generation of Windows Phones such as the HTC Titan and the Samsung Focus S.
The first wave of Windows Phones hit the market in November of last year. AT&T offered customers the Samsung Focus, the HTC Surround and the LG Quantum while T-Mobile had the HTC HD7. This year it appears as though the event will strictly feature smartphones that will only be hitting the AT&T network, at least at the time of their launch.
The invite itself shows off the
three smartphones bound for AT&T
. Those three devices are the
Samsung Focus Flash
, the
HTC Titan
and the
Samsung Focus S
. Each of these second-gen Windows Phones will off course run on the updated Mango platform but there are differences about each in terms of hardware.
The Focus Flash has the smallest screen of the bunch, measuring in at 3.7-inches. The Focus S packs a 4.3-inch display which is an improvement over the 4-inch display found on the original Focus. Both of the Samsung handsets displays are of the Super AMOLED type. As far as screen real estate goes, the HTC Titan takes the cake since it packs a whopping 4.7-inch S-LCD display. Of course because its Windows Phone they all have resolutions of
480x800
.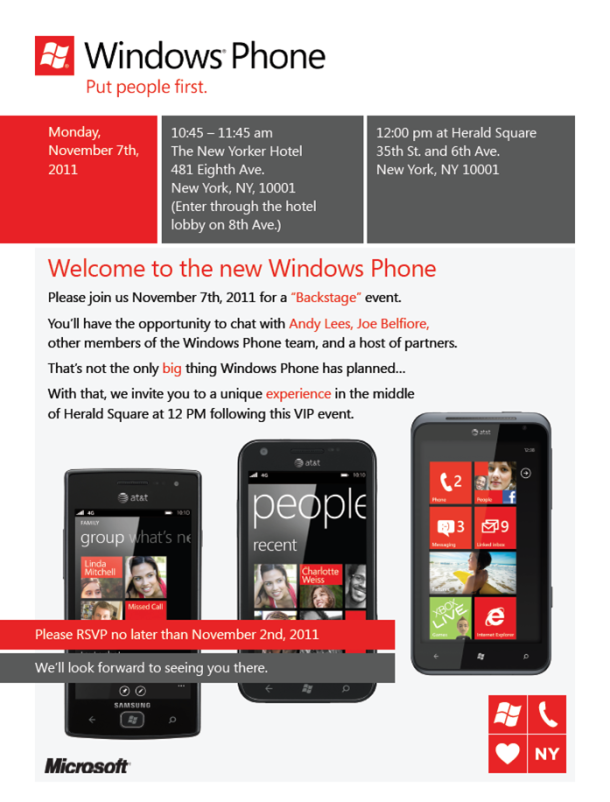 All three handsets also have single-core processors
. Each Samsung device is clocked at 1.4GHz while the HTC Titan is clocked at 1.5GHz. The Focus Flash has a 5 megapixel camera while the Titan and the Focus S have 8 megapixel shooters. We expect that all three will be able to record video in 720p HD. Each device also has a front-facing camera that can be used to video chat when Microsoft launches newly acquired Skype on the platform or the app
Tango
that is beating Skype to the Windows Phone punch.
Hopefully we will have some release dates to mark on our calendars after the November 7 event. Once Nokia decides to bring their newly announced Windows Phones such as the
Lumia 800
to the states Microsoft will have a solid arsenal in their war against the dominant mobile platforms. You might notice that on the invite it says "
That's not the only big thing Windows Phone has planned
." Any idea what Microsoft means by that? Tell us what you think.
source:
CNET