Tango, not Skype, to be first video chatting app for Windows Phone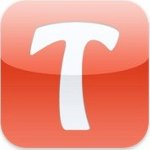 Microsoft recently made a big purchase in the form of Skype in order to deeply integrate the video conferencing service into Windows Phone, but the video chatting application known as
Tango is beating Skype to the punch on November 7
.
It was only a little less than two weeks ago that
Microsoft completed their acquisition of Skype
. The
$8.5 billion purchase
is expected to bring deep Skype integration to the Windows Phone Mango platform. After the deal was finalized Skype CEO Tony Bates believes that they will be able to accelerate their goals to reach 1 billion users on a daily basis. While that is still possible, the arrival of a fairly popular video app ahead of Skype's launch may be a blow.
Tango has been available in the Android Market and the iOS App Store
for some time now. It allows users to video chat not just over WiFi, but over 3G and 4G networks as well. As a matter of fact, Tango was the application of choice when Microsoft demoed video calling on the Windows Phone operating system back in September.
When Tango launches in the Windows Phone Marketplace it will not cost a penny
. It is already being used my millions of people around the globe so it definitely could be a factor in Skype hitting their lofty goals. However, Skype will have the advantage of being integrated in the platform rather than just a third party app. We'll just have to wait and see what Microsoft has in mind.
source:
Slash Gear