Microsoft to control Windows 10 updates
28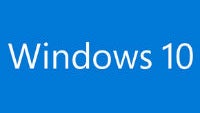 One of the biggest complaints about Android when the "F" word (
Fragmentation
for you PhoneArena rookies) was bandied about was that carrier testing prevented a balanced approach from taking place with OS updates. Some carriers (we're looking at you, Verizon) became known for having an obsessive-compulsive nature when it came to green lighting a new build of Android. So the stock Android Nexus phones were built along with the Google Play edition handsets to allow those models to receive Android updates first, without having to wait for the carriers to give a thumbs up.
When it comes to the upcoming Windows 10 Mobile OS being released later this year by Microsoft, the latter will control the updates that send the latest updated version of the operating system to Windows Phone handsets. Currently, the carriers have the final word over Windows Phone 8.1 updates. According to
ZDNet
, a Microsoft spokesman has confessed that the software giant will be having the final say on when an update is ready to be disseminated. Microsoft's plan is for all Windows 10 Mobile updates to be sent out to all Windows Phone handsets at the same time. The carriers will get to test new builds, but most likely it will be earlier in the update process.
There is reason for Windows Phone fans to be skeptical. Years ago, Microsoft made all the right noise about controlling the update process for Windows Phone 8 and Windows Phone 8.1. But that never happened. Consider that the AT&T version of the
Nokia Lumia 1020
has just received the Lumia Denim firmware update. And the carriers will still have the last word on the initial update from Windows Phone 8.1 to Windows 10 Mobile. It will be interesting to see how smoothly that update goes.
source:
ZDNet