Android fragmentation visualized
50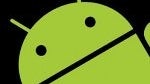 A fellow over at The Understatement by the name of Michael DeGusta took the time to create a chart that shows every iPhone and Android device that had been released before July of 2010 and how those devices have been supported in the years since.
We all know that
Android is a fragmented operating system
. It has caused most of us some frustration in the past not knowing when, if ever, our smartphone will be updated to the latest and greatest. Google seems to be putting an end to fragmentation with the impending release of Android 4.0 Ice Cream Sandwich, but it will be a while until everybody is using the "one Android for all" platform.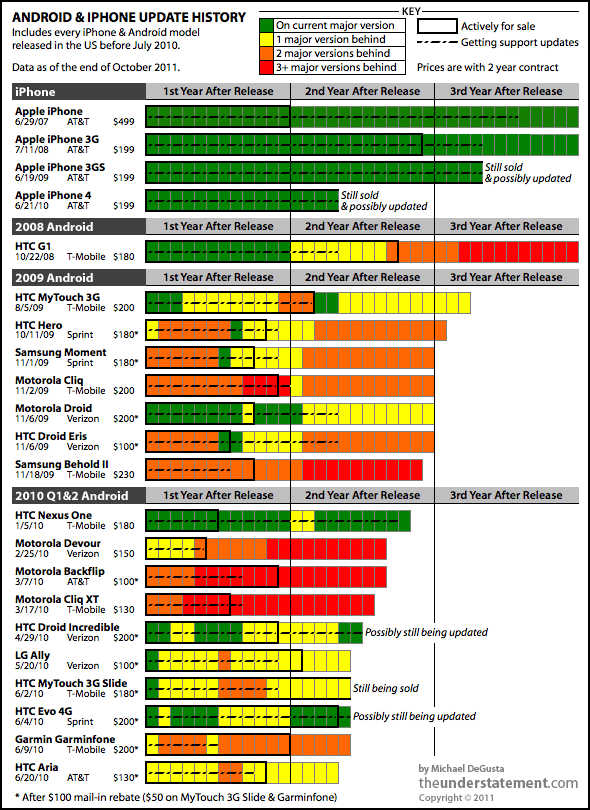 The data that is compiled in this chart is a reminder of
Android smartphones that have been pretty much forgotten about
. Android devices are compared to the iPhones that had been released up until that point in July of 2010, but at that time there was only one carrier offering it here in the states.
Android devices also greatly outnumber iPhones
and updates to iOS come directly from Apple not the carrier like they do with Android.
Still, the chart reminds us that many Android phones are forgotten about when a new version of the operating system becomes available. Devices like the Motorola Cliq XT are now more than 3 major Android releases behind, although who even uses the Motorola Cliq anymore? What is your opinion on support of older Android devices? Check out the chart and tell us what you think.
source:
The Understatement