Microsoft suggests the Lumia 635 may be a better deal than a new iPhone
67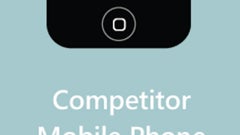 Far from being a high-end offering, the
Nokia Lumia 635
is one of the cheapest 4.5-inch smartphones that you can currently buy in the US. This, however, doesn't stop Microsoft from pitting it against Apple's iPhone, suggesting that the Lumia 635 represents a better deal.
Nokia USA' Twitter account (which is now managed by Microsoft, and
should be rebranded soon
) recently posted an image showing the Lumia 635 next to a "competitor mobile phone" that costs $700 - it's easy to guess (by looking at it) that this is an iPhone. Besides the Lumia 635 itself, which can be bought for as low as $100, Microsoft says you can also get various accessories - like a Nokia Lumia Tag, a Nokia Portable Wireless Speaker, a portable US charger, and more - and you still pay way less than for an iPhone. Plus, you're getting freebies like Xbox games and Microsoft Office Mobile.
The image (seen below) was posted alongside the question "Can you tell us which is the better deal? ;)" - notice the suggestive wink at the end. Of course, for customers who simply can't afford to pay too much for a smartphone, the Lumia 625 is a terrific deal. However, the handset just can't be compared to a new iPhone specs-wise (and neither to any Android flagship, for that matter), so it's hard to imagine that users who usually spend a lot of money on handsets would consider getting a Lumia 635 as their main phone.