Microsoft snubs court order, says it will not release customer email to authorities
41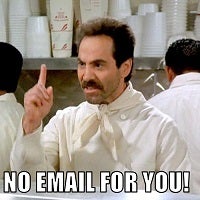 Last month, the US District Court
upheld a lower court ruling
that Microsoft was required to adhere to a federal warrant for the software company to hand over a customer's email messages which are stored in a data center that is physically in Ireland.
At the time, Microsoft said it would appeal the ruling, which was suspended temporarily due to a deluge of complaints from other international companies about the legality of search warrants in an international environment.
The judge, Loretta Preska, lifted the suspension on Friday on the premise that prosecutors convinced her that her ruling was not a "final, appealable order." In effect, Microsoft is now obligated to hand over its customer's email messages.
Microsoft is refusing to follow the order, pending its appeal to overturn the ruling. "Microsoft will not be turning over the email and plans to appeal. Everyone agrees this case can and will proceed to the appeals court. This is simply about finding the appropriate procedure for that to happen," according to a Microsoft spokesman.
Judge Preska feels that since Microsoft controls the data from its US base of operations, the arguments of Ireland's sovereignty, and imposing US law on a commodity that is located off shore, do not apply. Microsoft is not relenting, however.
Like nearly every high-visibility tech company, Microsoft did not fare well in the wake of the
NSA spying scandal
, and like nearly every high-visibility company since then, Microsoft has been on the offensive to restore customer faith in protecting customer data. AT&T, Apple, Cisco, and Verizon all chimed in with briefs supporting Microsoft during the last court proceedings. However, we wonder if any of them would outright defy a court order.
source:
Reuters