Microsoft ordered to hand over customer email data stored in overseas data centers
17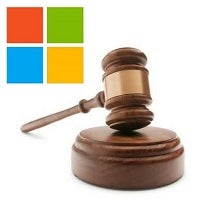 Microsoft has been battling an issue in court over whether to hand over customer email data and content that is stored in an overseas data center. At issue was whether the United States government had the authority to issue warrants on data that resided outside the country.
The initial dispute ruled in favor of the government back in April and Microsoft appealed on the ground that it amounted to unreasonable search and seizure, and the government has no authority to issue warrants that deal with overseas operations, in this case, Ireland.
Microsoft argued that US should work through its partner government legal channels to get the data locally, whether bound by treaty or a simple request for assistance. US District Court Judge Loretta Preska upheld the April ruling in favor of the government's warrant.
The issue was important enough that a bunch of other tech companies filed briefs to the court on Microsoft's behalf. AT&T, Verizon, Cisco, Apple, and the Electronic Frontier Foundation, all made legal arguments supporting Microsoft's position.
Not only are these companies worried about losing control of data that may have no relevance on US soil, but the ruling may run counter to trends that have been emerging in the European Union and measures being made there to increase privacy protection.
Microsoft stated that it will appeal this ruling. Judges across the United States are fairly evenly split on issues like this, so Microsoft's 0-for-2 record at this point means little. Because there is no consensus or case law that tilts this issue in one direction or another, do not expect privacy issues like this to be settled in the foreseeable future.
source:
Industry Leaders