Microsoft set to pay out more cash to bring developers to Windows Phone
27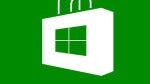 This isn't the first time that we've written a story about Microsoft offering cash to attract developers to the Windows Phone platform, and there is a fair chance that this won't be the last time either. Microsoft knows that more developers and a better app ecosystem is absolutely key to making sure the growth that Windows Phone has seen doesn't disappear. So, Microsoft is getting ready to pay more developers to bring apps to Windows Phone.
Microsoft already has a program in place where it will give developers $100 for each app that is published in the Windows Phone Store by the end of June with a limit of $2,000 per developer. But, word has it that Microsoft is setting aside much bigger piles of cash in an effort to attract bigger name app developers, and could end up paying out as much as $100,000 to some app developers to get them to bring apps to WP8.
Of course, Microsoft is no stranger to paying big sums for partnerships, since it is currently paying Nokia about $1 billion per year to be the de facto flagship handset maker for the platform. Given that number, paying out $100,000 to a few developers doesn't seem like much at all.
Recommended Stories