Microsoft sees revenue from Lumia phone sales decline 54% in the third quarter
43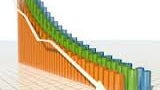 The third quarter was a tough one for Microsoft's Lumia phone division. Sales revenue declined 54% on a year-over-year basis, leading to the conclusion that just 5.8 million Lumia handsets were sold during the three month period. That compares to the 9.3 million Lumia phones that were computed to have been rung up last year. It also is a deep decline from the 8.4 million Lumia handsets that were calculated to have been sold in the second quarter of this year.
Earlier this month, Microsoft introduced three new Lumia handsets including the high-end
Microsoft Lumia 950
and
Microsoft Lumia 950 XL
models. Also unveiled was the entry-level
Microsoft Lumia 550
. The Lumia 950 XL will only be offered by the Microsoft Store, while the Lumia 950 will be an AT&T exclusive. Microsoft decided to go in this direction
even though the other top U.S. carriers were said to be interested in both models
.
No matter how strong Lumia sales might be in any given quarter,
Microsoft makes more money from the licensing of its Android patents
to manufacturers of Android phones. There are some who believe that Microsoft is purposely stacking the deck against success for the Lumia models, so that the current regime can start from scratch and produce its own Microsoft Surface Phone.
source:
WindowsCentral
Recommended Stories