Microsoft says Windows Phone 7 YouTube client fails thanks to Google
14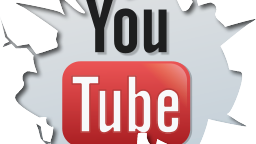 Microsoft already has a spat going with Google relating to YouTube. The Redmond based software company is working with the EU's anitrust investigation against Google that claims that the latter company has failed to give competing search engines information for indexing YouTube videos. But Microsoft now has another beef with the Mountain View based company relating to the video sharing site.
Microsoft is complaining that Google will not give them the data needed for YouTube to function on Windows Phone 7 phones as well as it does on Android and iOS devices. Both of those platforms contain the data that Windows Phone 7 has not received. The data enables Android and iOS users to browse videos by different categories, seek favorite videos and look for viewer ratings.
As a result of being unable to obtain the information from Google, the YouTube app on Windows Phone 7 merely re-directs the user to the mobile YouTube site. Micosoft says it is ready to release a YouTube client that is high quality like the Android and iOS versions, and all that it needs is permission from Google to allow Windows Phone 7 handsets to access YouTube like the other platforms do. So far, Google has not provided Microsoft with this permission.
In just 5 short years, we have gone from, "maybe the biggest surprise is finding YouTube on your phone," to expecting to see a YouTube client on any decent smartphone.
source:
Microsoft
via
Gizmodo