Microsoft removes the yearly fee for developers
23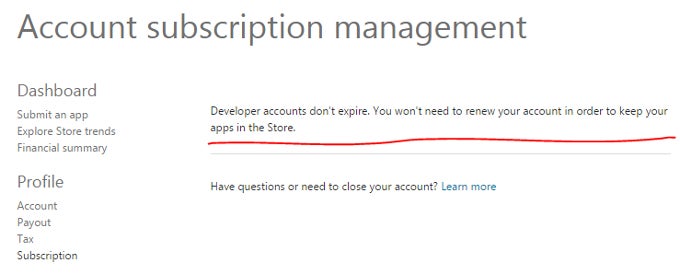 Microsoft has apparently given a nod to developers who create apps for its mobile OS by removing the yearly fee, which one had to pay if they wished to keep their developer account and their apps in the Windows Phone store. The only fee that needs to be paid now is the one-off $19 for the account registration.
No doubt, this is an attempt to encourage more developers to flock to the platform and add to its apps, since WP's store is
well behind the competition
– with Apple's App Store and Google's Play Store having around 1.3 million apps each, Windows Phone store lags behind with just 300,000 offerings.
Whether this will have a positive effect remains to be seen. It will attract some developers, sure, but one might wonder what quality of work they will bring. Also – now that developer accounts and apps do not require a fee and will stay online for an indefinite period – will the un-supported apps just linger? That'd definitely be an annoyance, as it's one of Android users' main gripes with the Play Store as well.